Library
The college has a full-fledged computerized library having over 53037 number of books.
The library subscribes to various National and International technical Journals.
3 unit's e-Journals are available for Students.
Digital Library Facility: Online E-Journals & Books: Taylor & Francis, J-GATE Engineering & DELNET.
College has introduced a Book Bank Scheme which enables the students to get good textbook for the entire period of the term and they are tempted to use additional reference books from the library availing usual library facilities DELNET membership, through which students can assess 300 various libraries throughout the country.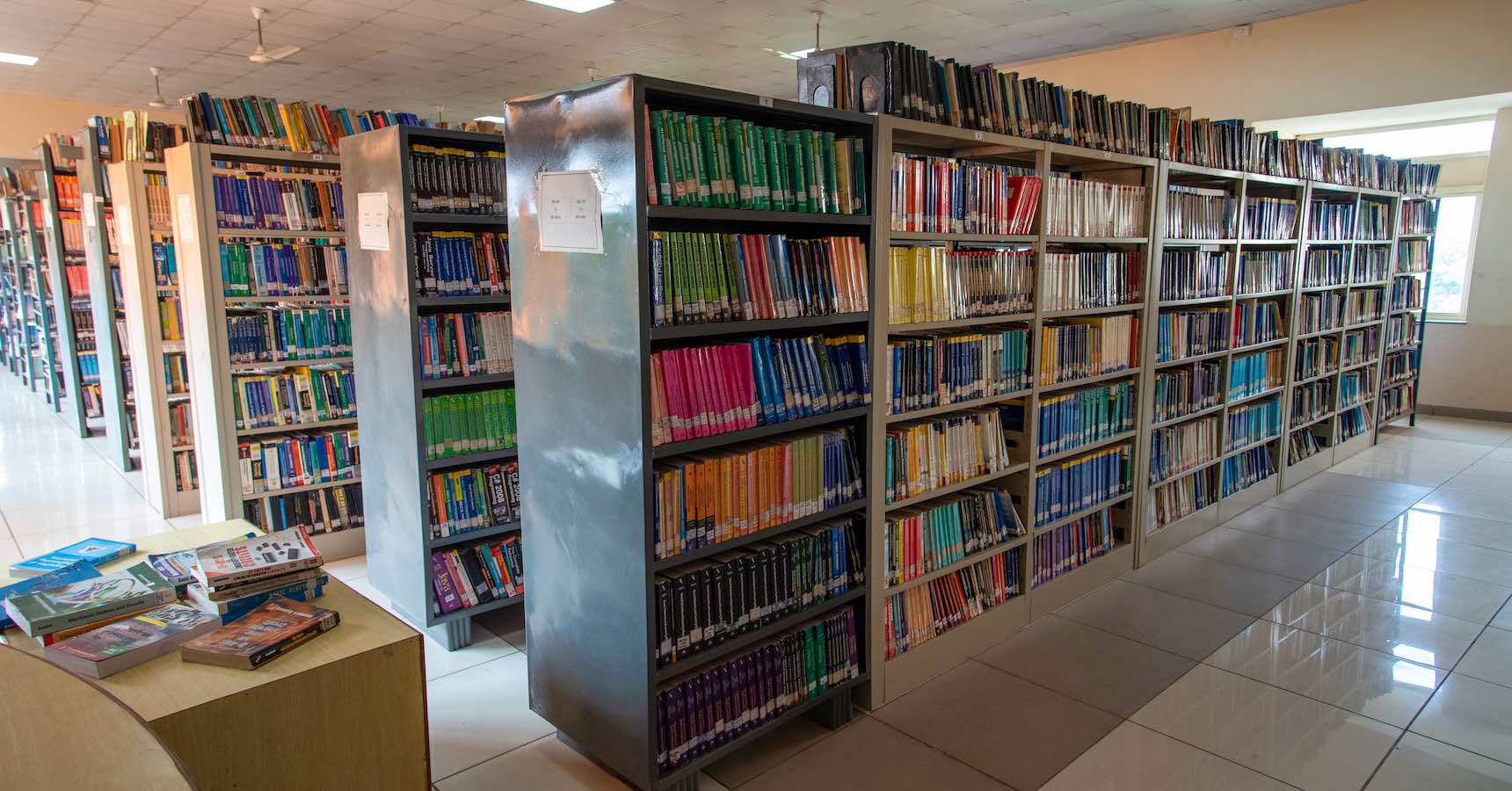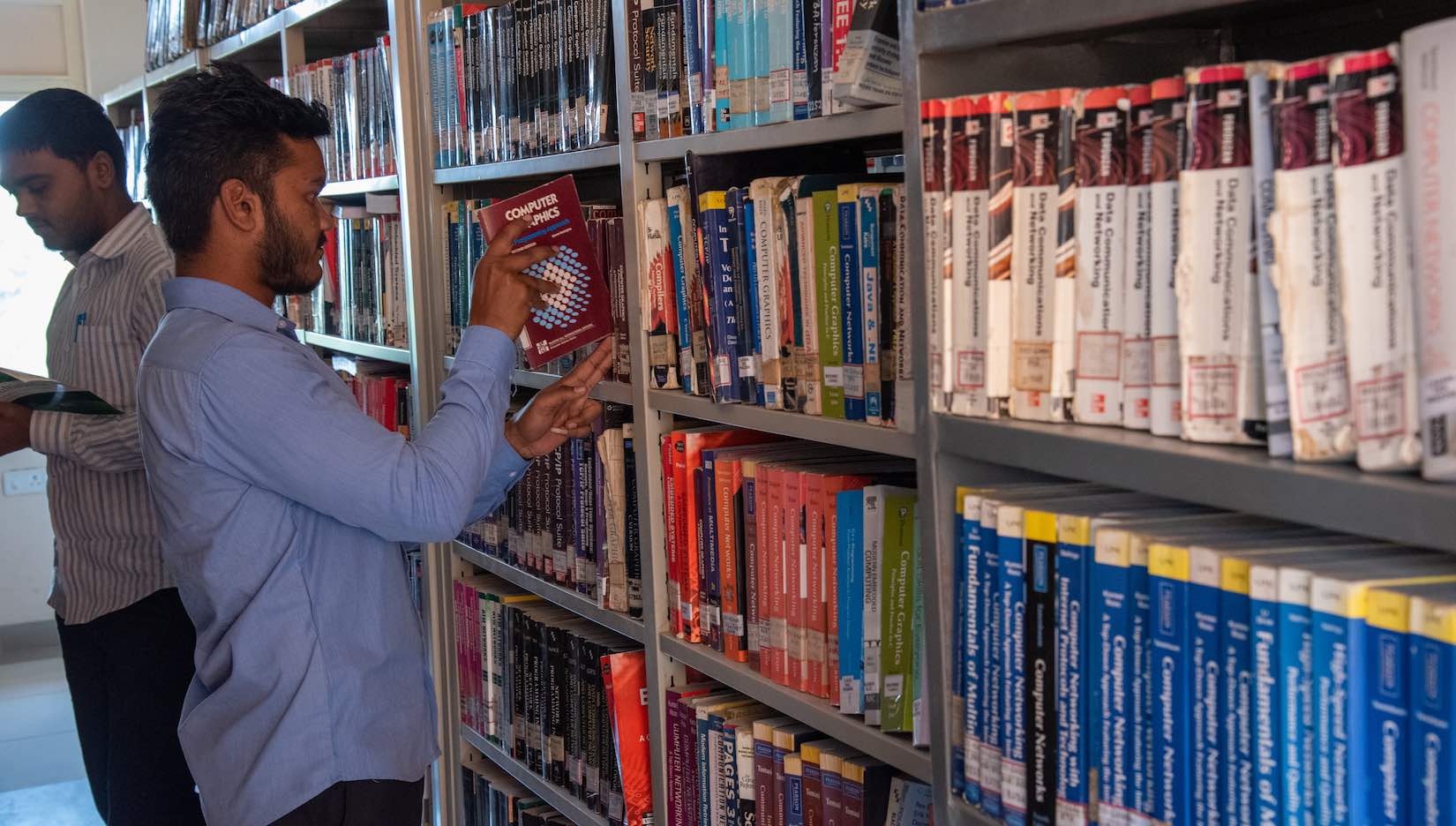 OBJECTIVES
Select, acquire, preserve and disseminate relevant and latest information to users.
Supply the latest information to all specialties in their respective field.
Issue and retrieve books and other relevant material on notice boards
Provide information communication transmission(ICT)service to all users(availability of books author wise, Publisher wise, Title wise)
Assist users to access information on World Wide Web
| | | | |
| --- | --- | --- | --- |
| Sr No | Name of staff | Qualification | Designation |
| 1 | Dr. Sontakke D. M. | Librarian | M.A., M.Lib., SET., NET., Ph.D. |
| 2 | Mr. Pagare M. A. | Asst. Librarian | M.A., M.Lib. |
| 3 | Mr. Jadhav R. A. | Library Asst. | B.A., L.T.C. |
| 4 | Mr. Vadak S. K. | Library. Attendant | B.A., B.Lib. |
| 5 | Mr. Patole D. S. | Library. Attendant | B.A., CCO. |
| 6 | Mr. Unde B. C. | Peon | S.S.C. |
| 7 | Mr. Shelke R. D. | Peon | S.S.C |
Services
Access to online journal
Book lending
Reprographic Facility
Reading Room
Reference Services
Information Display and Notification
Book Bank
User Orientation
Web OPAC
Audio-Visual resources
Internet Facility with WI FI
Departmental Library
Library Collection
Sr.

No.




Course

Total Number

of Title

Total Number of Volumes

Journals

National/International

Online E-Journal Package

1.

Chem. Engineering

2117

4659

11







Taylor & Francis




J-GATE Engineering,

DELNET

2.

Civil Engineering

2536

5385

11

3.

Computer Engineering

2539

5165

11

4.

Information Technology

1278

3478

06

5.

Electronics Engineering

2121

4884

06

6.

Elect. Tel. Com. Engineering

1655

4155

11

7.

Mechanical Engineering

2529

5763

17

8.

Instrumentation

1715

4548

11

9.

Applied Science

3052

5297

00

Total

19542

43334

84

E Books

9703

9703

Total

29245

53037

84

3
Collection Statistics
| | | |
| --- | --- | --- |
| Sr. | Particulars' | Total |
| 1 | Total Number of Volumes | 53037 |
| 2 | Total Title of Books | 19542 |
| 3 | Total national & International Journal | 83 |
| 4 | Subject Magazine | 12 |
| 5 | E Books Volumes ( UG & PG) | 9703 |
| 6 | Journals & Periodicals Bound Volume | 3544 |
| 7 | Standards: IS Codes/IRC/ISTE | 2803 |
| 8 | Digital resource: CD's/Floppy's/DVD's | 2200 |
Subscribed E-Journals
Sr. No.

Journal Name

URL

Remark

1

J-Gate Engineering & Technology

In College Network Only

2

Taylor & Francis Journals

On line Text based Information

3

DELNET –Developing Library Network

Login- mhprec

Password- prc1591

4

WEB OPAC

KOHA Library OPAC Link

5

EPG Pathshala

Engineering Database

6

National Digital Library

Learning Resources
Library Timings
| PARTICULAR | TIME | HOURS |
| --- | --- | --- |
| Reading Hall | 9.00 AM TO 12.00 Mid Night | 15 |
| Normal Working Days | 9.00AM To 12.00PM | 15 |
| Sunday & Holidays | 9.00AM To 12.00PM | 15 |
| Circulation | 9.00 AM To 5.00PM | 08 |
| Reference Section | 9.00AM To 12.00PM | 08 |