Civil Department
QUALITY ENGINEERS BUILDING
GREAT INFRASTRUCTURE
Post Graduation department in Civil Engineering (Structure) at the PREC nurtures exemplary civil engineers for creating fantastic infrastructure.
The Department of Civil Engineering under Pune University is running Four years under graduate Degree course (BE) commenced in 1983 with intake of 60 students, and two Years Post graduate Degree Course (ME) started in 1994, having intake of 18 students. Our institute got NBA accreditation in 2005 and Accreditated by NAAC in 2019. The PREC is also awarded with ISO 9001:2008 Certification.
The Department undertake consultancy works related to Testing of Construction materials, Concrete mix design work, RCC Structural design, Third party Technical Audit. We are having strong network of outstanding Alumni who are always associated with the Department and guiding our students in the forum of Expert Lectures, Webinars, internships, etc
Our Vision
Build and groom Civil Engineering students through quality education to enable them in playing crucial role for betterment of society nationally and globally.
Our Mission
Provide civil Engineering knowledge for developing skilled engineers with values capable of contributing in National and Global development.
Goal
Long term Goal
To impart the best quality education in the field of Civil Engineering in order to tackle challenges of globalization
To establish center of excellence in areas of Civil Engineering
To undertake research projects in collaboration with the construction industry
To encourage students to become entrepreneurs
To start research center so that more number of students can register for PhD
Short Term Goal
To update and maintain state of the art educational environment
To provide good placement opportunities for the students
To organize various training programs in the field of Civil Engineering so that the students will acquire knowledge of recent developments in the civil engineering field
To motivate students for different competitive exams.
Program Educational Objectives (PEOs)
Program Specific Outcomes (PSOs)
After successful completion of Degree our graduates will be able to
Plan, Analyze, Design, Prepare estimate and execute various civil engineering Projects.
Apply modern techniques of construction, management tools and equipment for Completion of project within stipulated time and funds.
Program Outcomes:
Engineering Graduates will be able to:
Engineering knowledge
Apply the knowledge of mathematics, science, engineering fundamentals, and an engineering specialization to the solution of complex engineering problems.
Problem analysis
Identify, formulate, review research literature, and analyze complex engineering problems reaching substantiated conclusions using first principles of mathematics, natural sciences, and engineering sciences.
Design/development of solutions
Design solutions for complex engineering problems and design system components or processes that meet the specified needs with appropriate consideration for the public health and safety, and the cultural, societal, and environmental considerations.
Conduct investigations of complex problems
Use research-based knowledge and research methods including design of experiments, analysis and interpretation of data, and synthesis of the information to provide valid conclusions.
Modern tool usage
Create, select, and apply appropriate techniques, resources, and modern engineering and IT tools including prediction and modeling to complex engineering activities with an understanding of the limitations.
The engineer and society
Apply reasoning informed by the contextual knowledge to assess societal, health, safety, legal and cultural issues and the consequent responsibilities relevant to the professional engineering practice.
Environment and sustainability
Understand the impact of the professional engineering solutions in societal and environmental contexts, and demonstrate the knowledge of, and need for sustainable development.
Ethics
Apply ethical principles and commit to professional ethics and responsibilities and norms of the engineering practice.
Individual and team work
Function effectively as an individual, and as a member or leader in diverse teams, and in multidisciplinary settings.
Communication
Communicate effectively on complex engineering activities with the engineering community and with society at large, such as, being able to comprehend and write effective reports and design documentation, make effective presentations, and give and receive clear instructions.
Project management and finance
Demonstrate knowledge and understanding of the engineering and management principles and apply these to one's own work, as a member and leader in a team, to manage projects and in multidisciplinary environments.
Life-long learning
Recognize the need for, and have the preparation and ability to engage in independent and life-long learning in the broadest context of technological change.
LABORATORIES
Name of the Laboratory
Name of the Lab Incharge
Testing of Material
V.R.Rathi
Dr. P. K. Kolase
Concrete Technology
Mr. L. K. Lahamge
Environmental Engineering
Mrs. G. R. Darandale
Surveying
Mr. K. N. Zamare
Transportation Lab
Mr.P.A. Chavan
Geotechnical Engineering
Mr. V. D. Gholap
Engineering Geology
Dr. S. D. Doke
Computer Centre
Mr. N. A. Kapse
Engineering Mechanics
Mrs. P. K. Jamdade
Fluid Mechanics
Dr. L.S. Pammar
Drawing Hall
Mr. A. U. Ghogare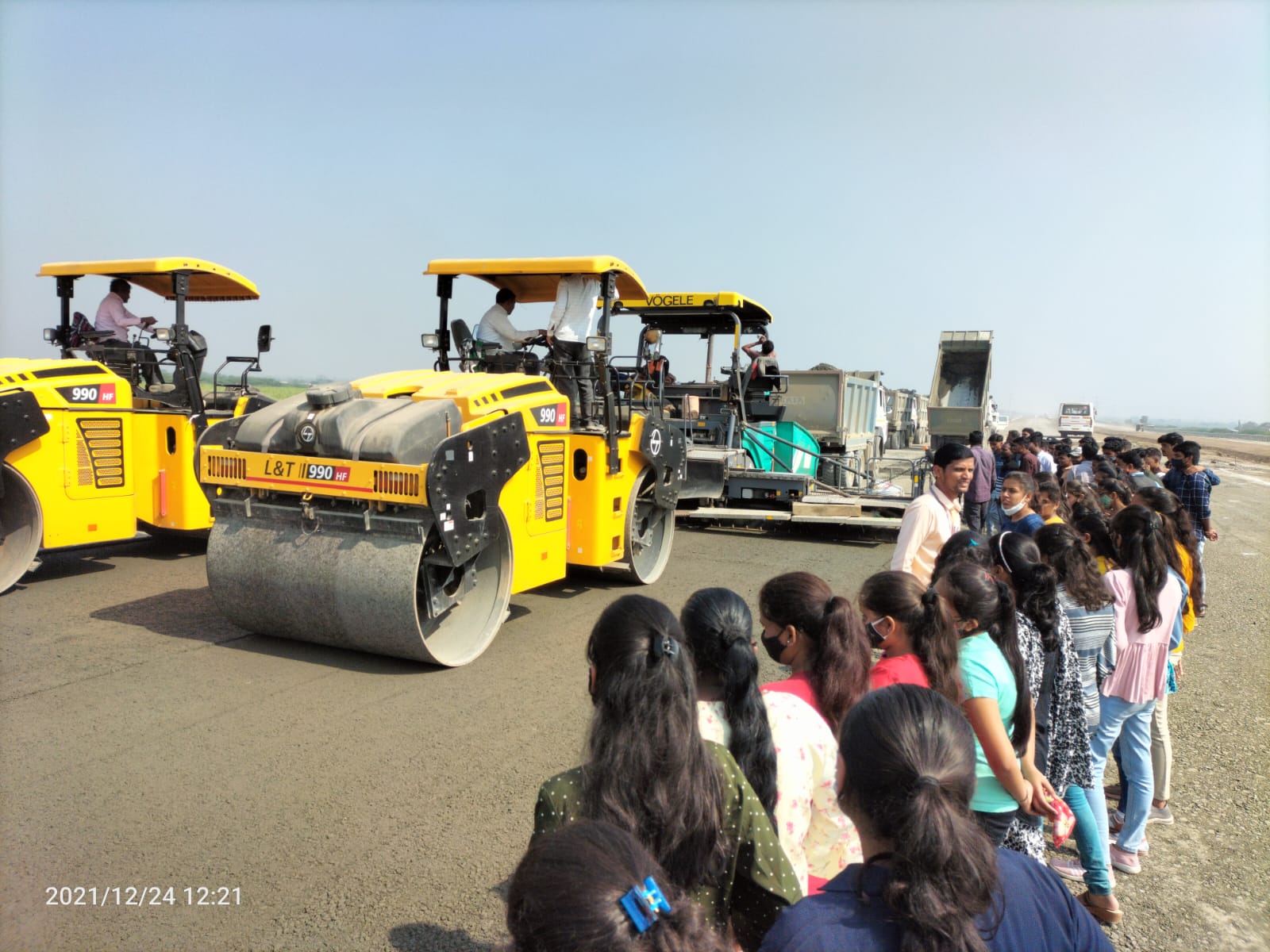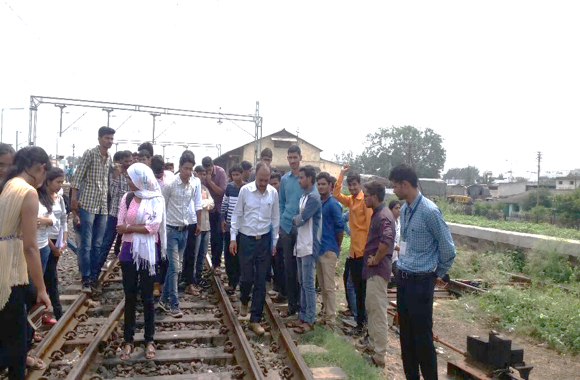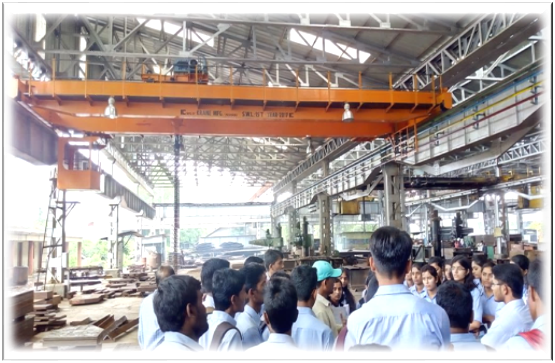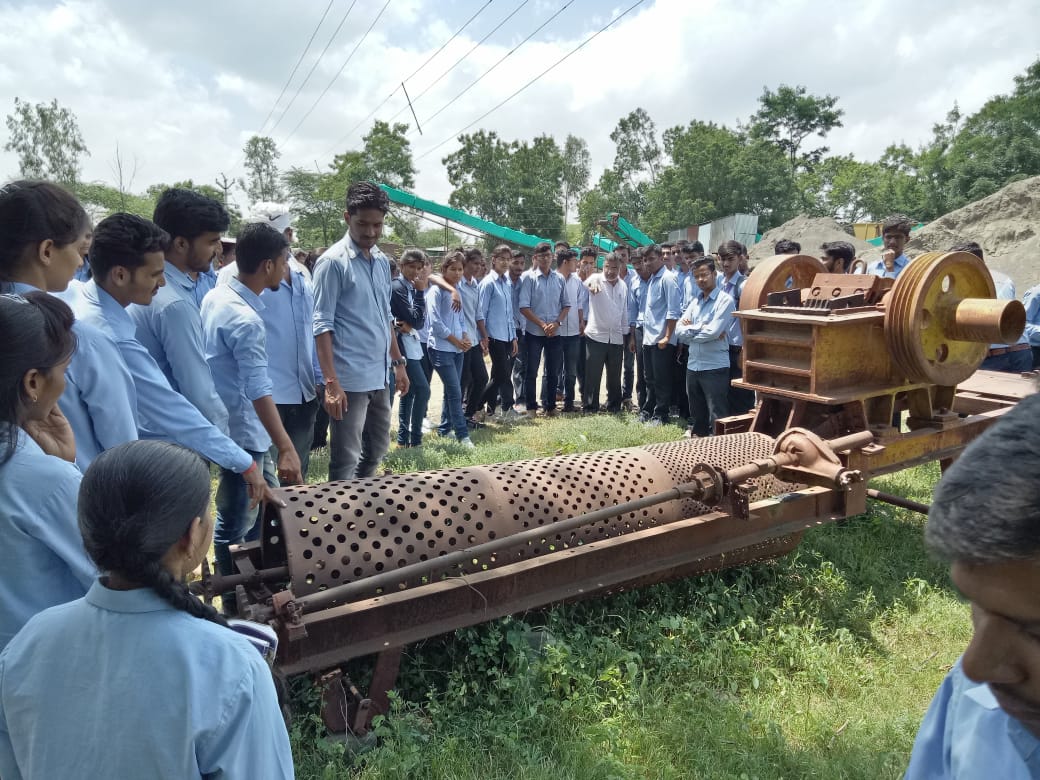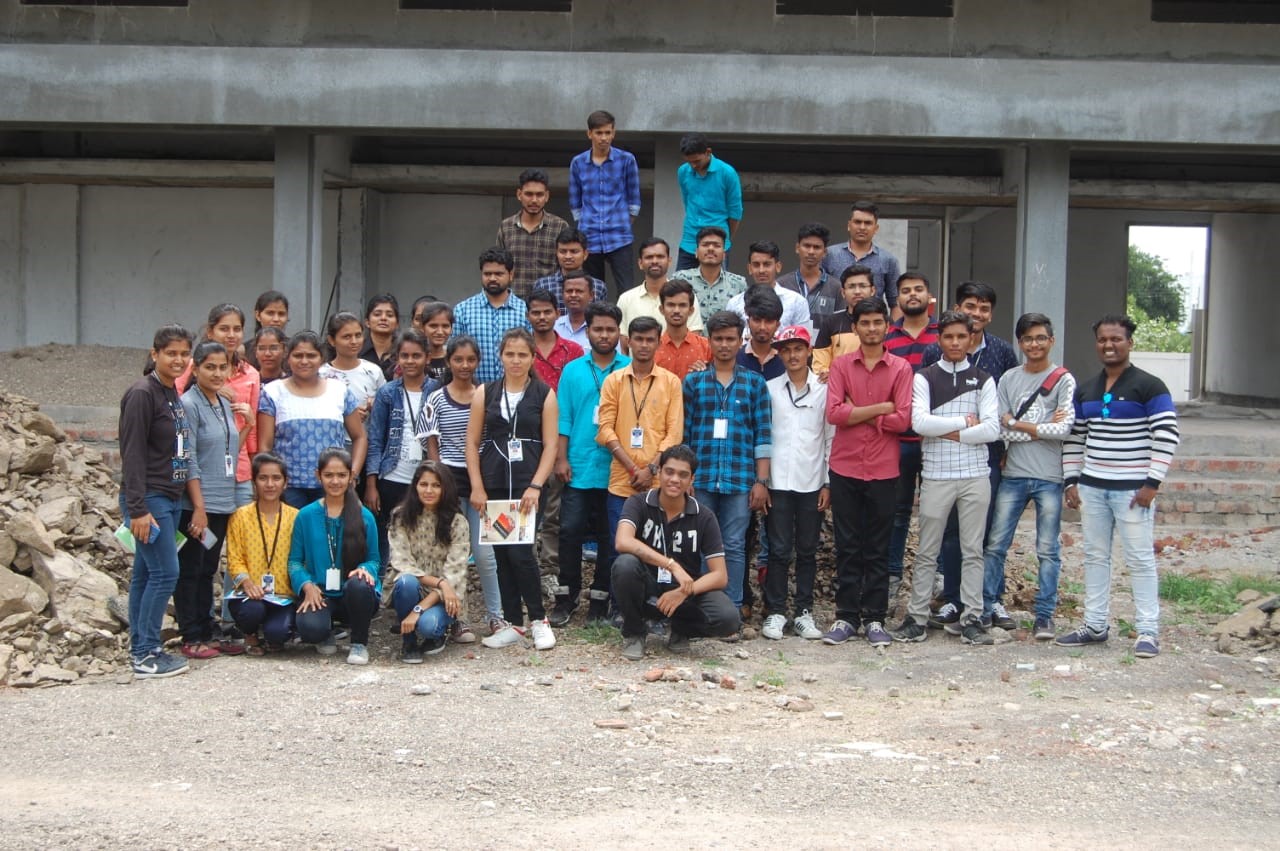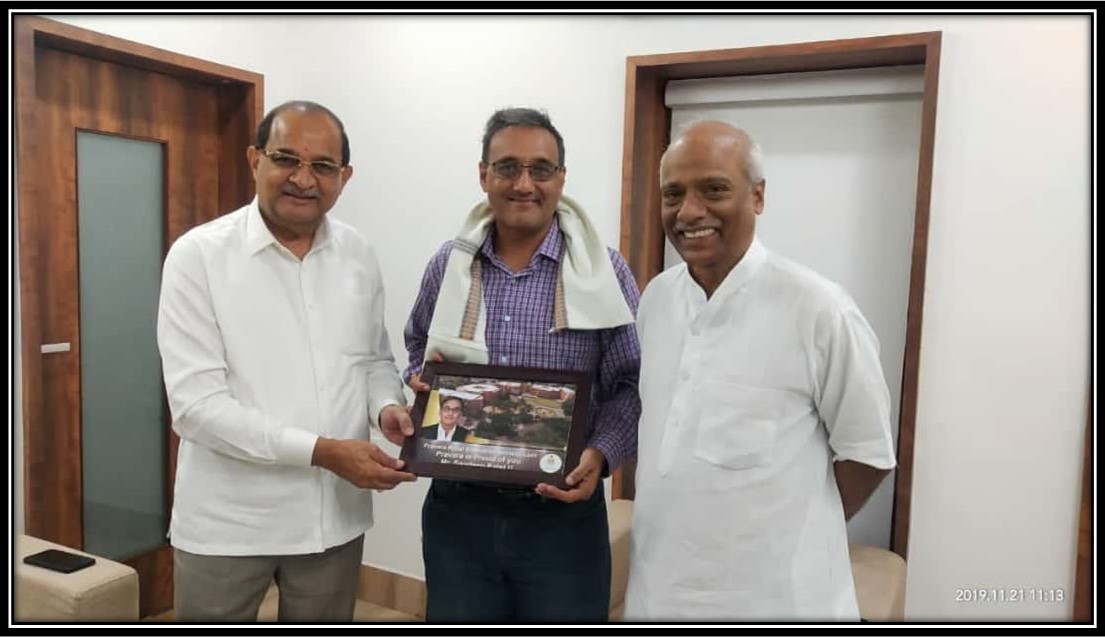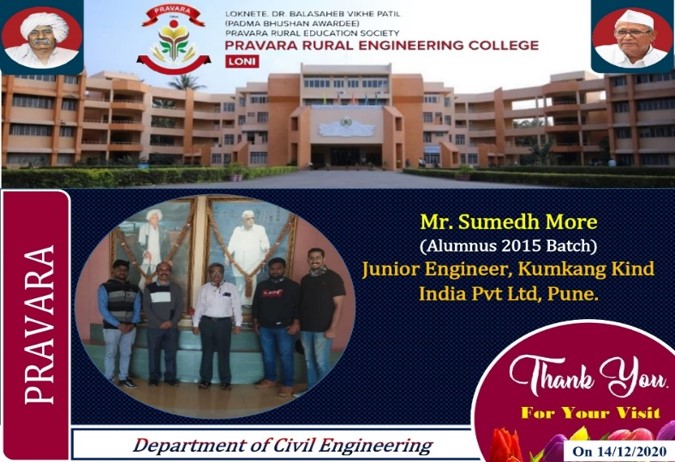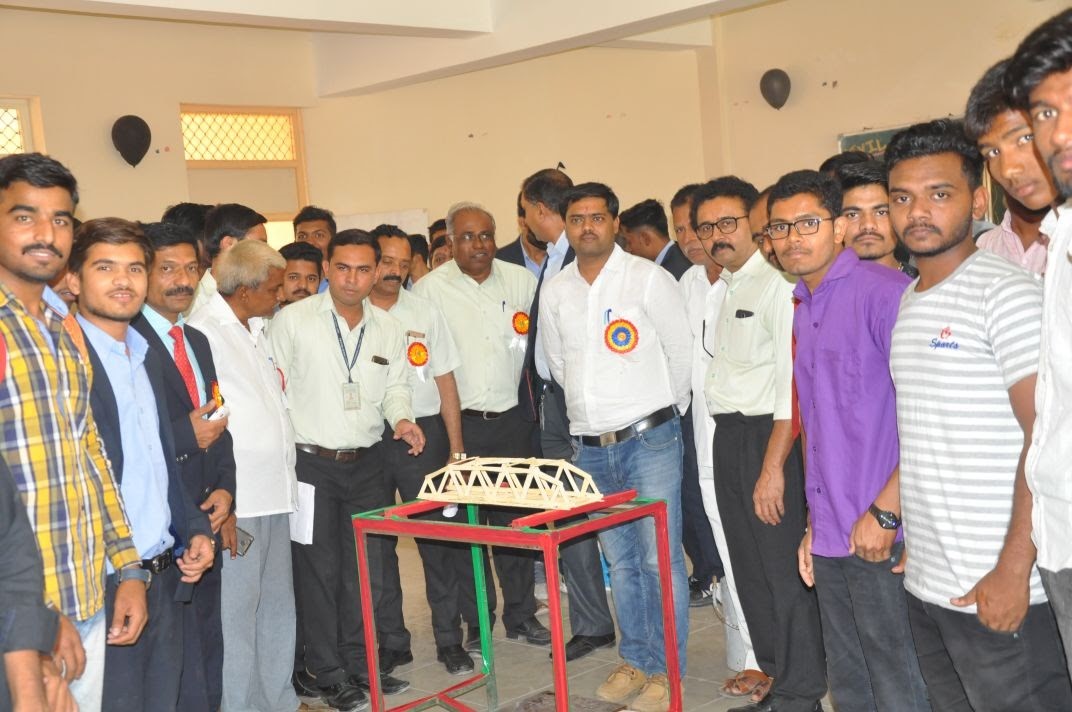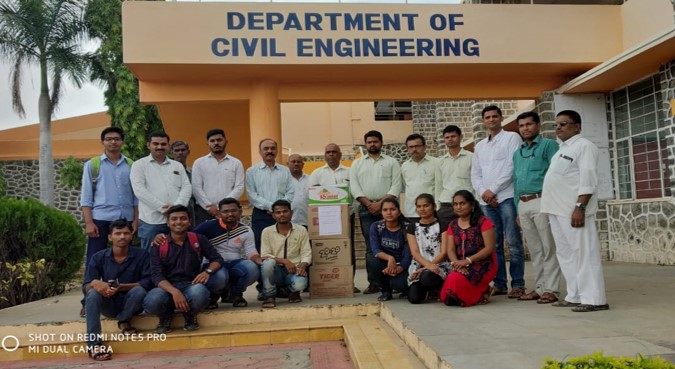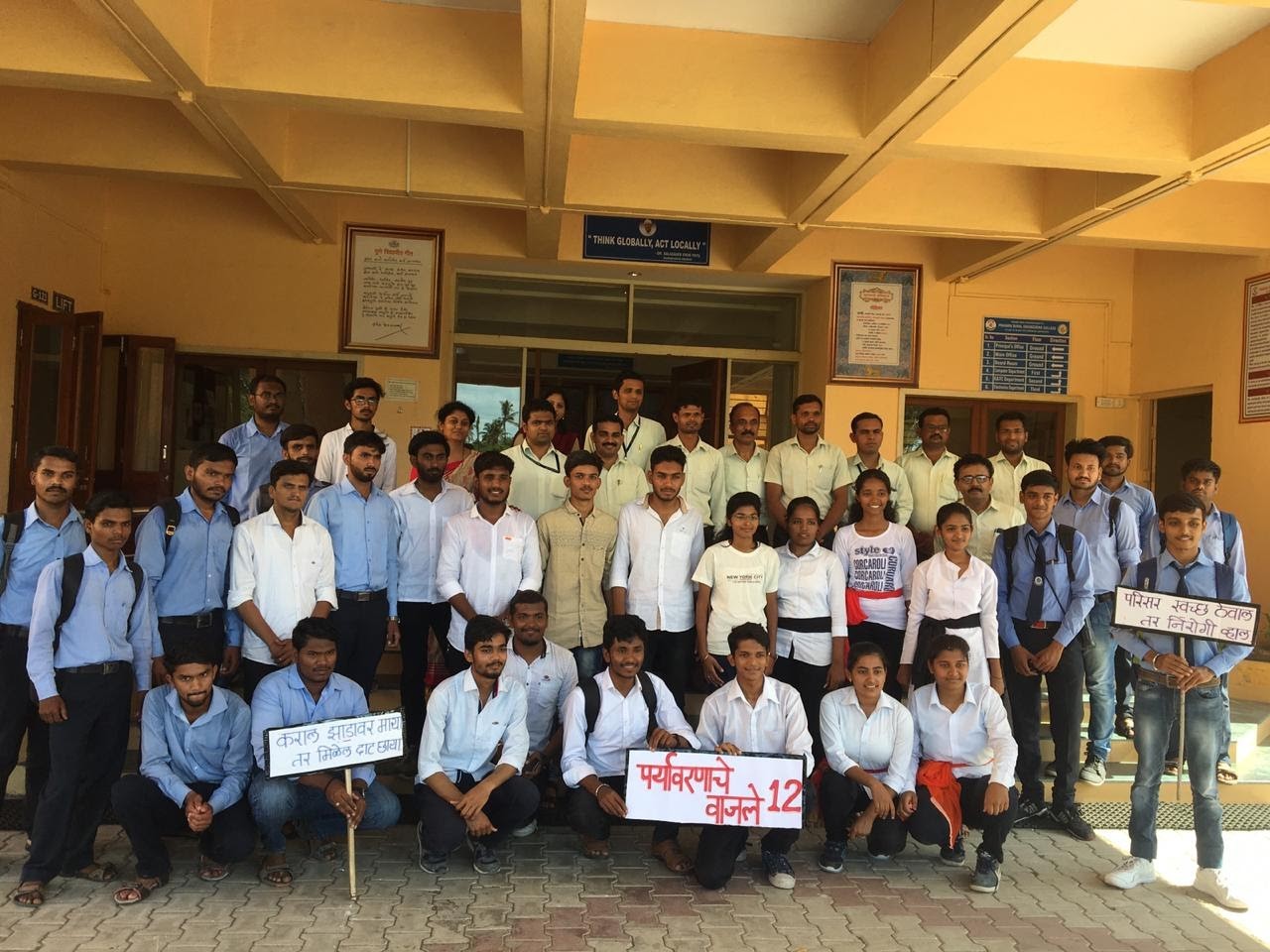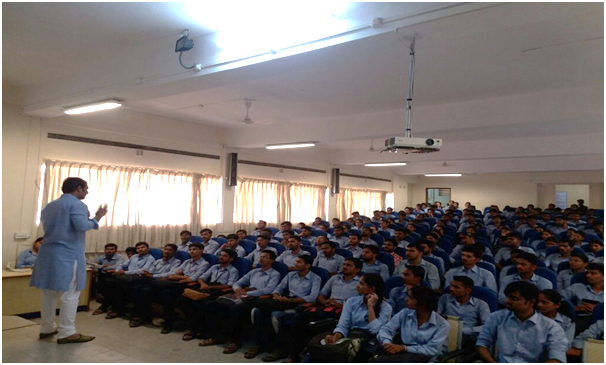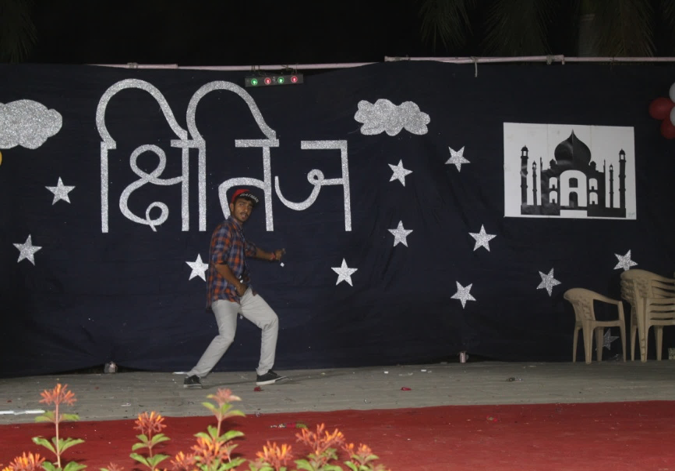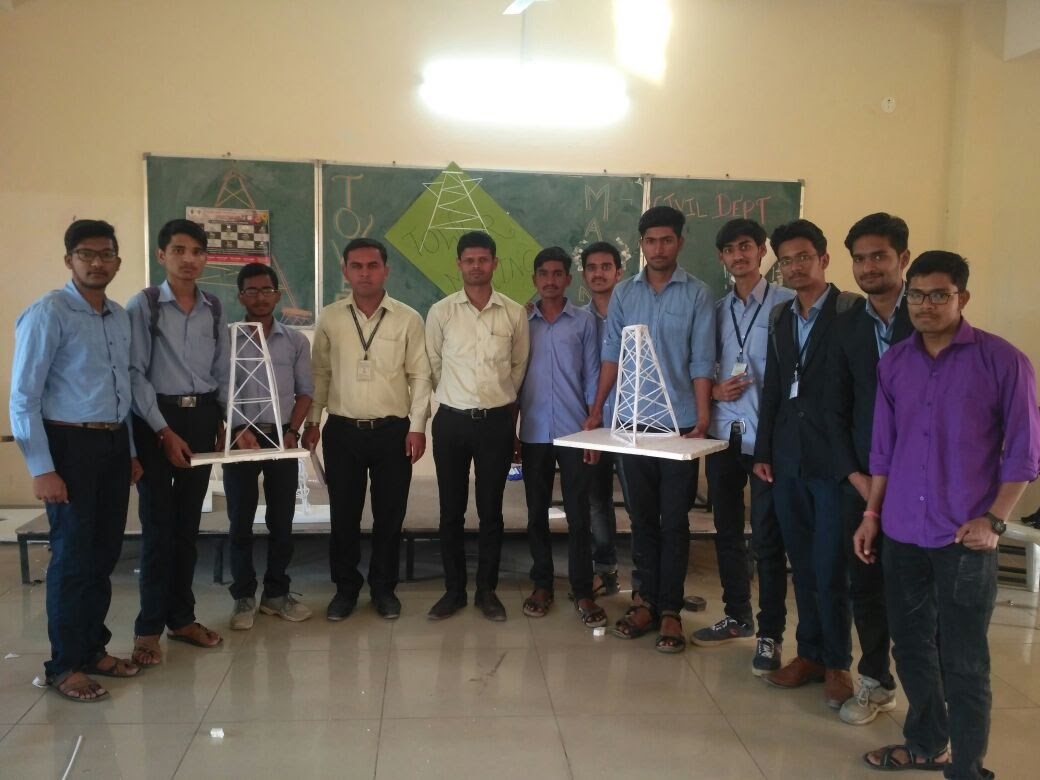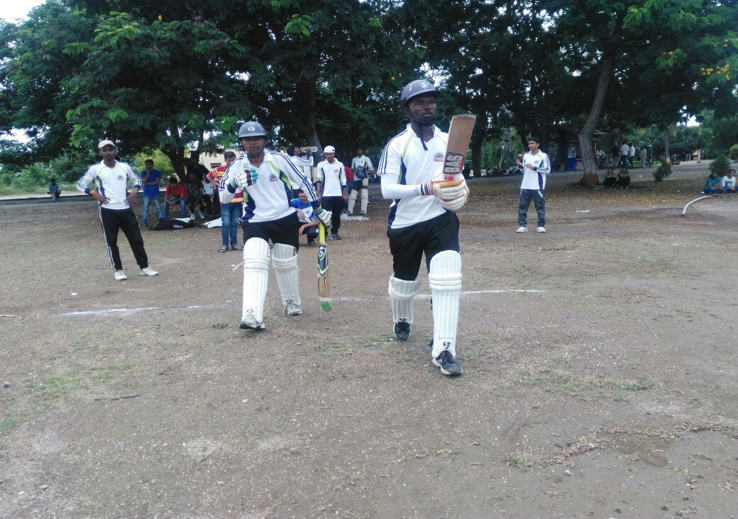 Achievements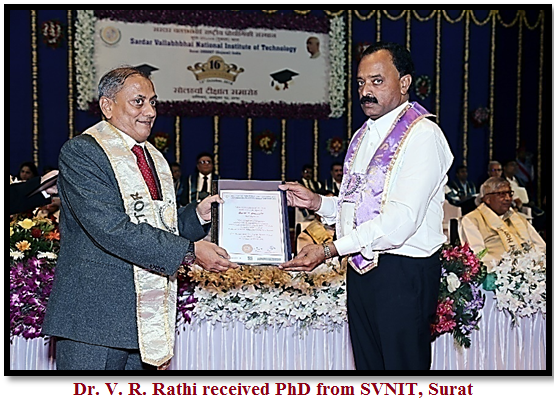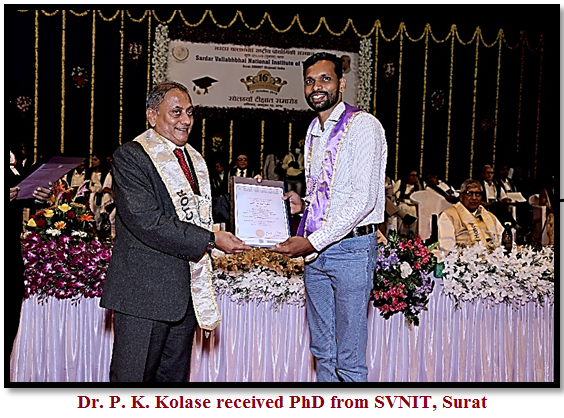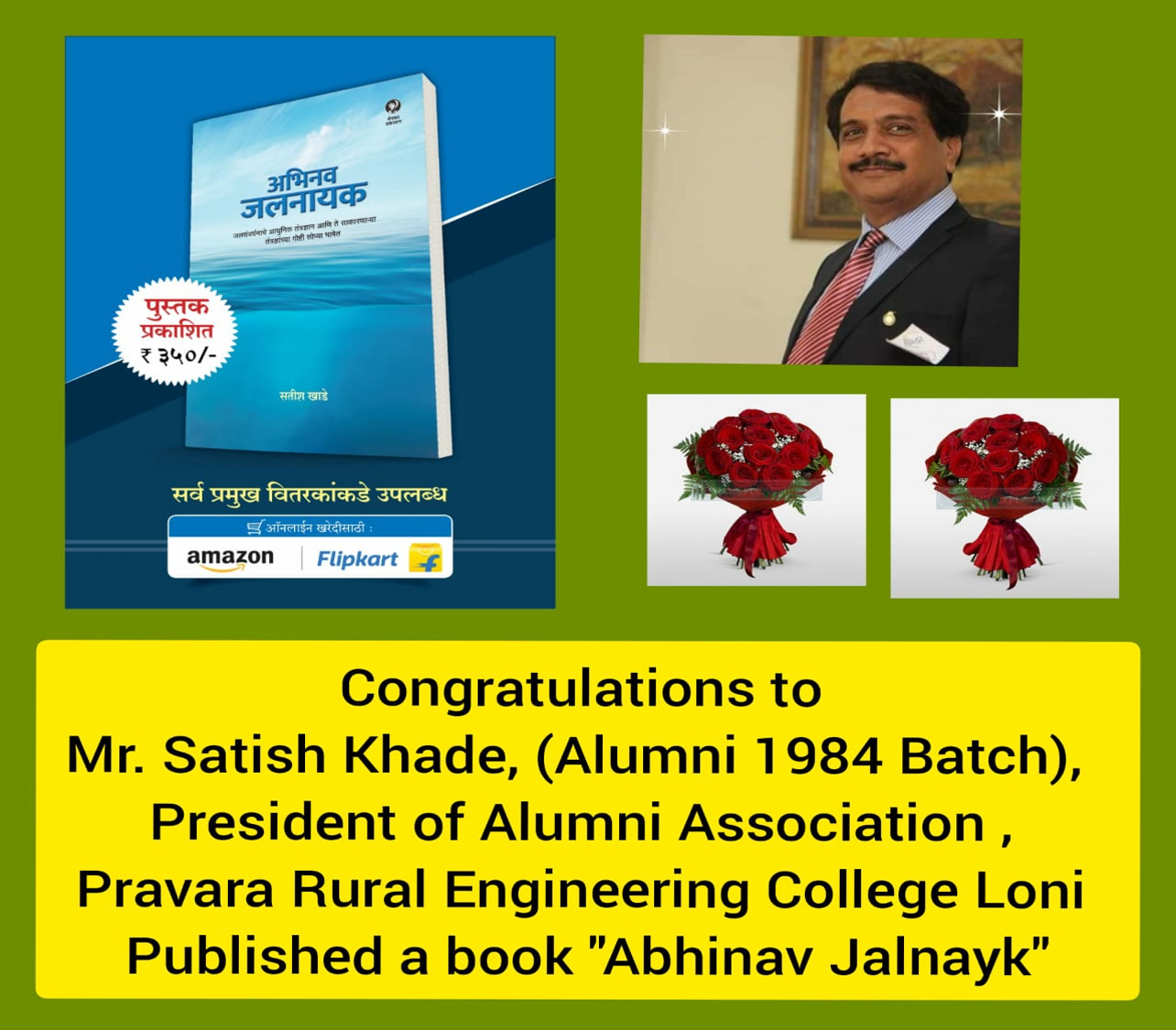 Student Co-curricular Achievements
Nikhil Shete
NAV BHARAT NIRMAN -2018
Selected for
International Science Festival-2018
India International science festival
Shubham Sabale (BE civil-16-17)
District level winner and selected in top 25 speakers of Maharashtra
Competition "SPEAK FOR INDIA"
Organised by the TIMES OF INDIA IN association with Federal bank.
Miss Varsha Chavan BE(Civil-15-16)
Award for selection as a Platoon Commander
State level Republic Day parade,Shivaji Park,Mumbai.
Student Academic Achievements
Ankit Chordiya
University Level
2nd (BE-Civil) - May-17
SPPU
10th rank in all branches
Ashwinkumar Bora
University Level
3rd (TE-Civil) - May-16
SPPU
Student Sports Achievements
Pravin Mungase
National Base Ball Championship
2017
Open Tournament at Indore
Pravin Mungase
All India Inter University Base Ball Competition - 2016
Punjab University
Mr Gagare Onkar
Secured 2nd position at Ahmednagar zone athletics meet
in tripple jump event held at Sangamner College , Sangamner.
Mr Gagare Onkar
Secured 3rd position at Inter-zonal (Groups) Athletics meet
in tripple jump event held at Sant Dnyaneshwar krida Sankul, Bhosari
C.P. Jawale
1996 Batch
Superintending Engineer
MSRDC, Pune
Dr. Kiran Ladhane
2003 Batch
HOD
Govt. Polytechnic, Jintur
Sandip Pandagale
2005 Batch
AE-I
PWD, Govt. of. Maharashtra, Dhule
Atul Kawade
2005 Batch
AEE
WRD, Govt. of. Maharashtra, Sangamner
Romit Wariya
2015 Batch
RCC Consultant
Mumbai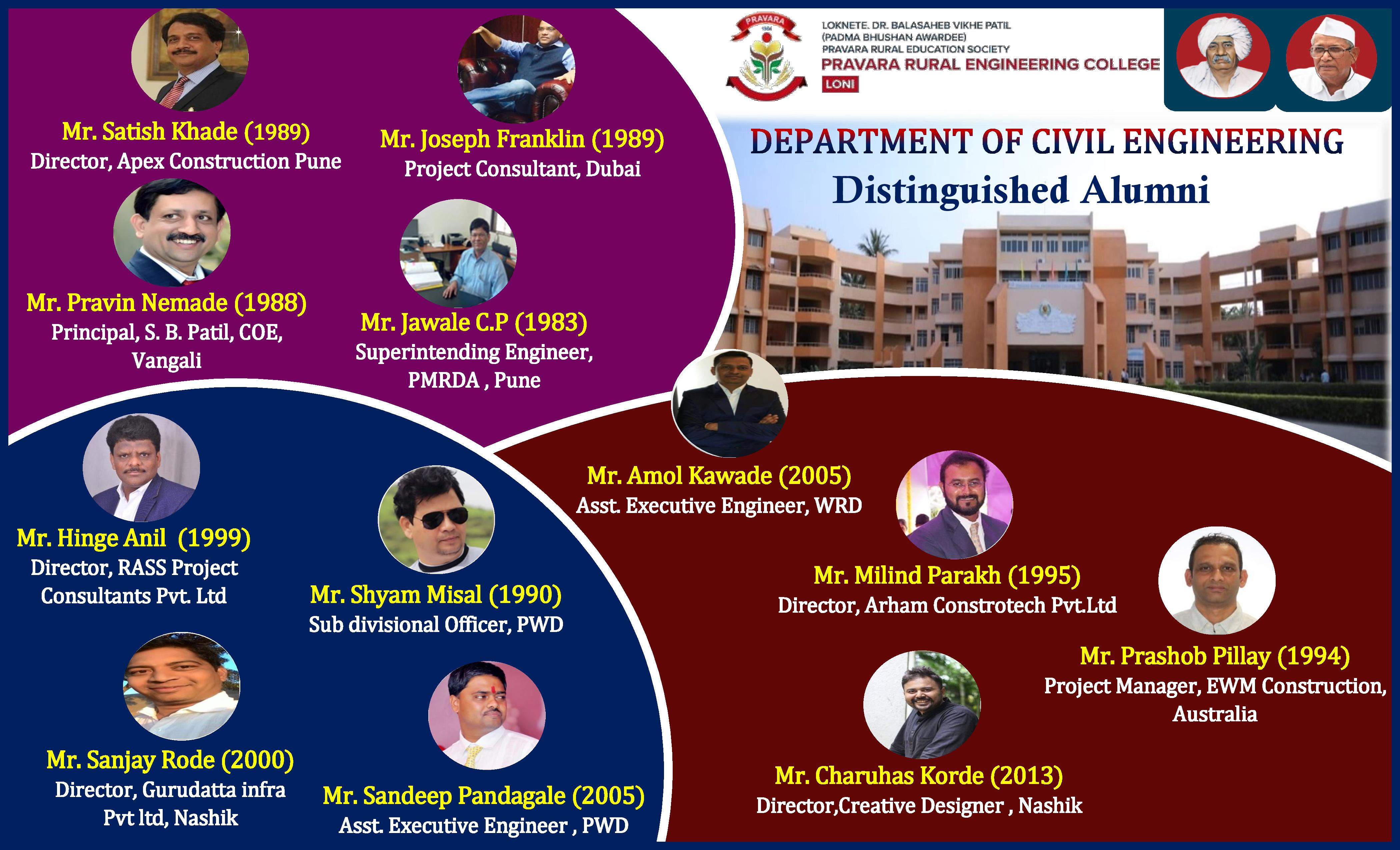 Placement
Recruiters
Toyo Engineering India Pvt.Ltd,Mumbai
Ashoka Build Con Ltd,Nashik
B.G Shirke Pvt.Ltd,Pune
Gurudatta Infrastructures Pvt ltd,Nashik
Rass Projects,Pune
Silver Enterprises,Pune
Khilari Infrastructure, Aurangabad
S.N.C. Lavalin, Mumbai