About Us
KNOWLEDGE, SERVICE,
STRENGTH & CHARACTER
Institute of Pharmacy, Loni Kd. is the fifth pharmacy related institution under the Pravara Rural Education Society (PRES). Within a span of 2 years from inception in 2014, we acquired approval from the Pharmacy Council of India, AICTE, and DTE.
Set in a sprawling, picturesque campus and loaded with excellent modern amenities, the institute has only post graduates as the teaching staff. Moreover, MSBTE has awarded our Academic Monitoring Committee with the "Very Good" grade.
Over 80 of our students were placed in prestigious companies during campus recruitment over the past 5 years. Apart from technical proficiency, the institute inculcates strong moral values in students.
Facilities
Library
Laboratories
Wi-Fi Enabled Campus
Facilitation Centre (FC) for Admission Process
Financial Assistance
Hostel on Campus
Sports
Medical Amenities
Our Vision
To enable prosperity by producing world class pharmacists with strong technical knowledge and excellent moral ethos.
Our Mission
To develop and advance the knowledge, attitude and skills of pharmacists in order to provide comprehensive pharmaceutical care to the society.
Aim & Objectives
To prepare the students to live their lives fully and successfully by imparting them the vision of life (Knowledge).
To instill in the students the spirit of service in all walks of life and make them responsible citizens of the future (Service).
To empower students to efficiently face challenges in life and take charge of their future (Strength).
To provide a balanced and life oriented educational program by incorporating progressive techniques, learning theories, and methodologies (Character)
Principal's Message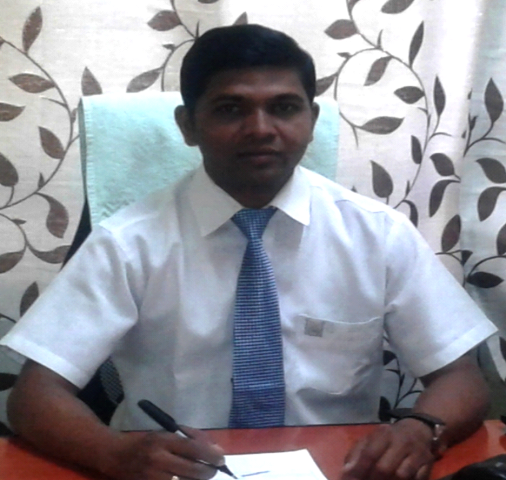 Prof.Thorat D.B.
Principal, Institute of Pharmacy, Lonil
Dear Students/Parents/Alumni,
It gives me immense pride to welcome you to Pravara Rural Education Society's Institute of Pharmacy. Our college was established in 2014 and within a short span of two years, we have won many accolades to our credit. We believe in carrying forward the vision of Late. Padmashri Vitthalrao Vikhe Patil & Late. Padmabhushan Dr. Balasaheb Vikhe Patil who believed that quality education can change the world.
We strive to produce quality pharmacists and prepare them to face the tough competitive world. To facilitate this process, we have state of the art infrastructure, modern amenities for students, dynamic leadership and support provided to us by our Management which believes that we; as teachers are responsible for the dream of every parent, we are duty bound to deliver justice to the parent's hard earned money by imparting quality education and making their child capable and adept to face the professional challenges in life.
Our aim is to be the centre of excellence in Pharmaceutical Education.