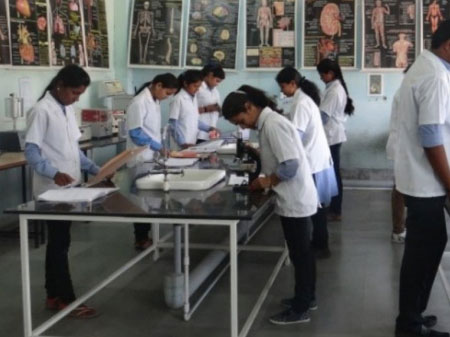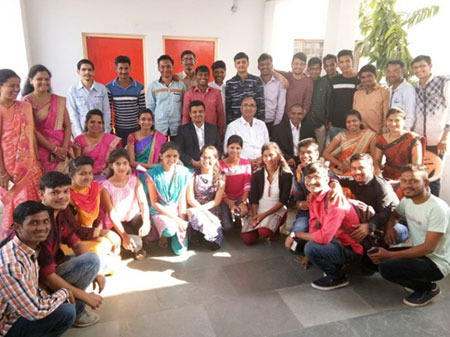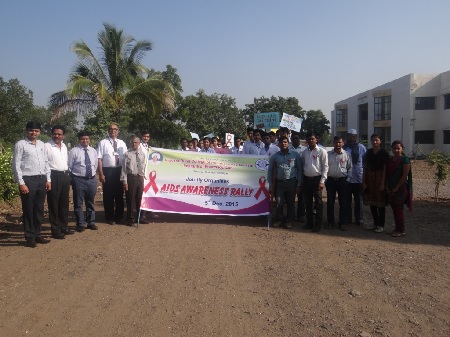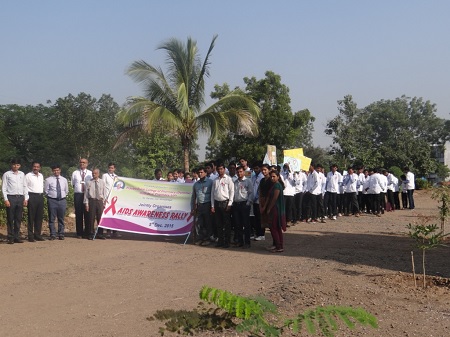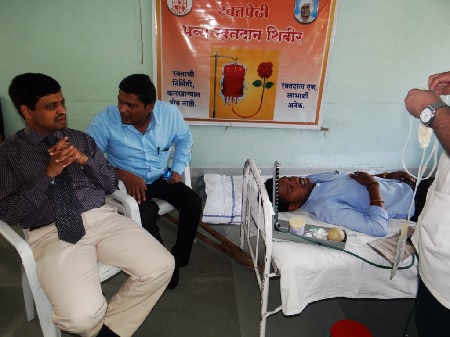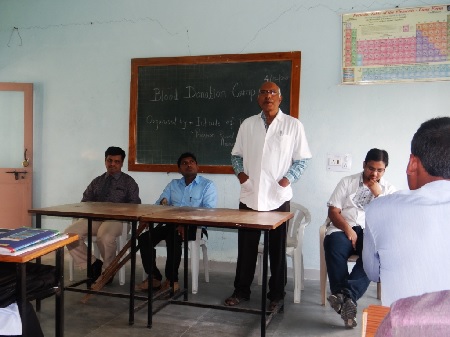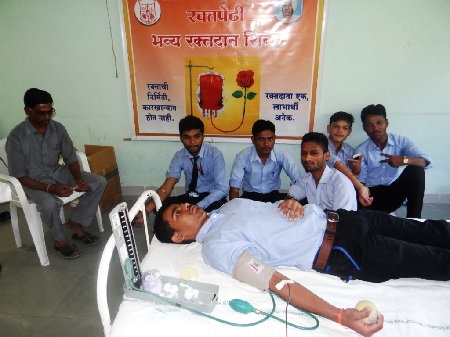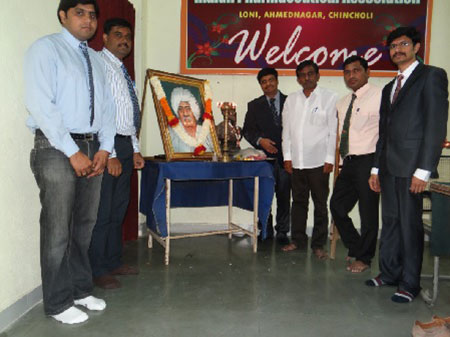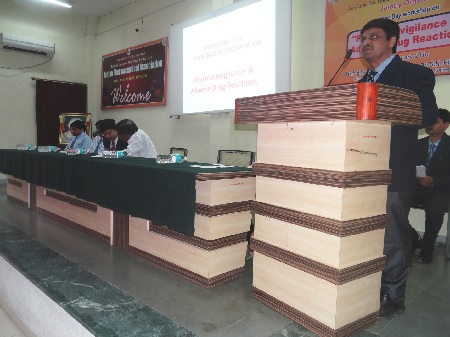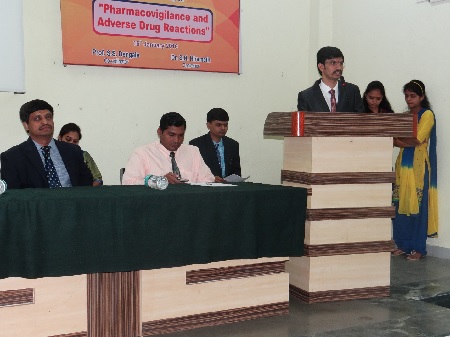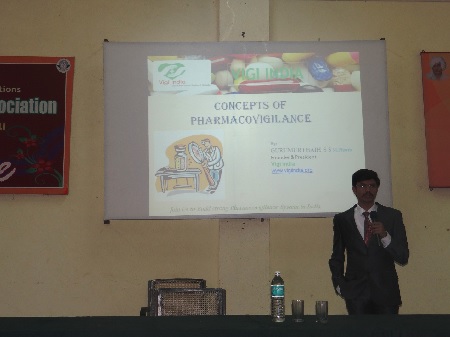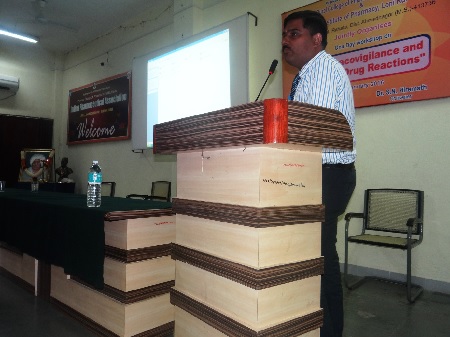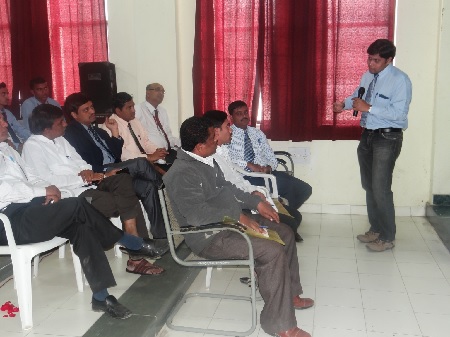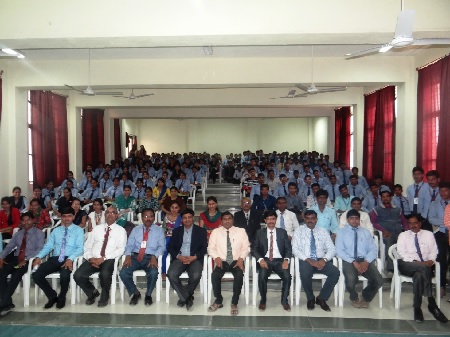 International Yoga Day was celebrated at PRES'S Institute of Pharmacy, Loni, on 21st June, 2017.
Total number of staff present: 07
Total number of students present: 29
The following protocol was followed:
Detail
Duration
Prayer in meditative posture
2 Minutes
Warm up Exercise
6 Minutes
Yogasana
The following postures were carried out:


Vrikshaasana
Vajrasana
Bhadraasana
Makaraasana
Pada-hastaasana
Shavaasana

20 Minutes
Kapaalabhaati
Deep breathing exercise was also done
3 Minutes
Pranayama
6 Minutes
Meditation
8 Minutes
Sankalpa: "I commit myself to always be in a balanced state of mind. It is in this state that my highest self-development reaches its greatest possibility. I commit to do my duty to self, family, at work, to society and to the world for the promotion of peace, health and harmony.
2 Minutes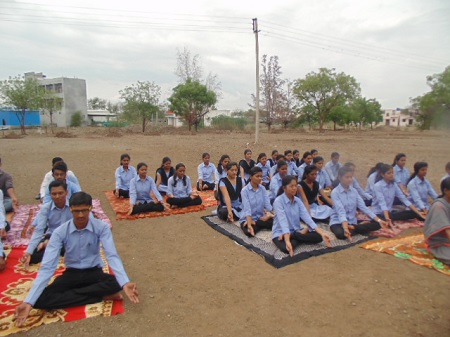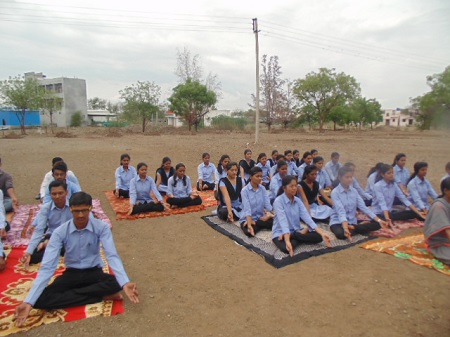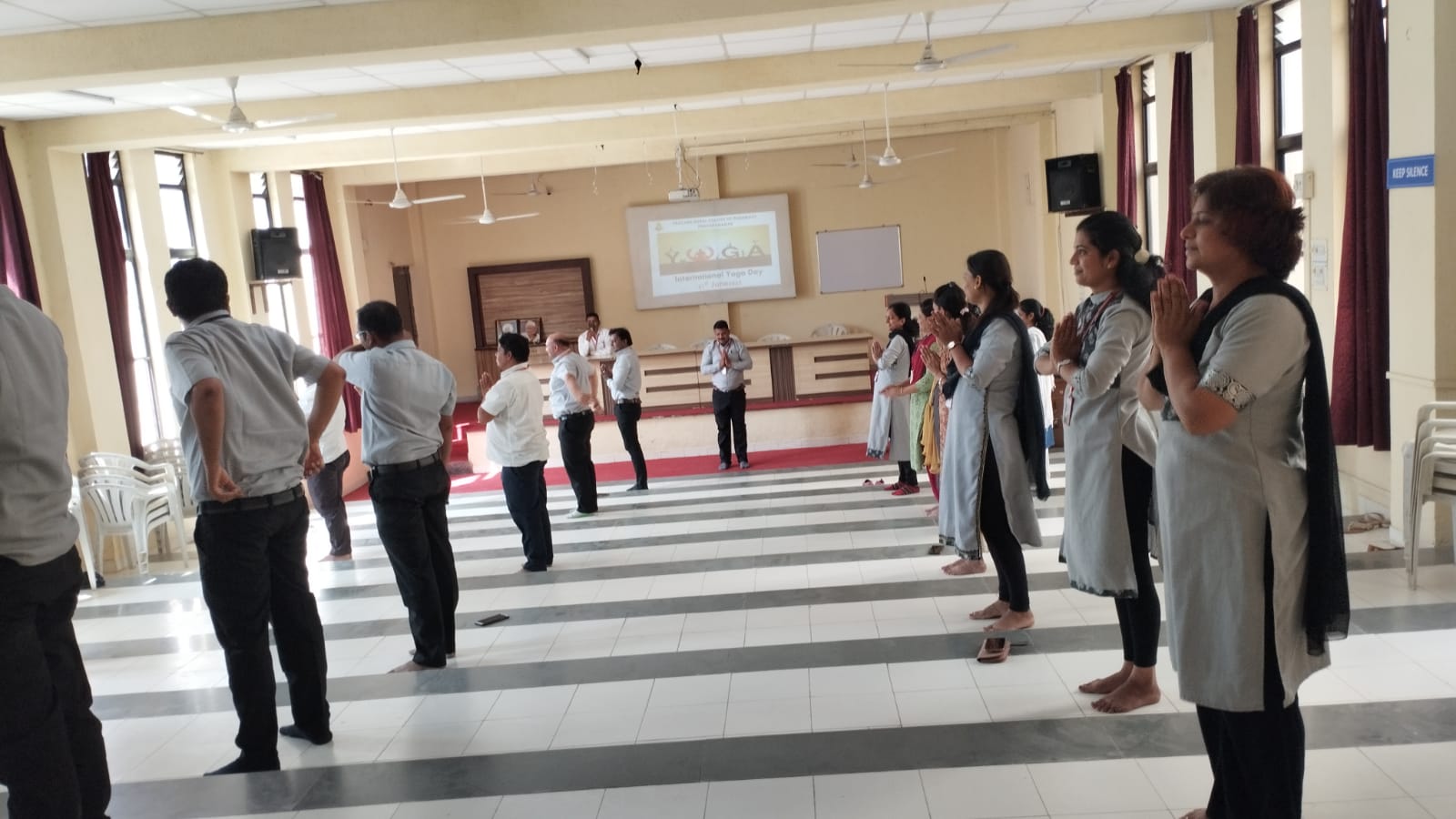 Seminar by Borosil Company
Seminar by Borosil company was organized at Institute of Pharmacy on 8th September, 2016. The topic was "Safe Use of Glassware in Laboratories".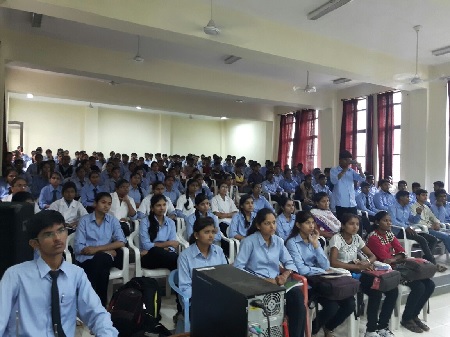 Talk on opportunities for pharma professionals
EXPERT LECTURE ON
"Opportunities for Pharma Professionals" was organized at Institute of Pharmacy (Diploma) on 10th September, 2016.
Name of the speaker: Mr. Gujrani
Total number of students present: 202
Speaker Profile
Passed B Pharm from Punjab University and a student of Medical College Amritsar in 1959, Joined the profession of sales in a multinational Company Ciba Pharma in 1959.
After Serving at various managerial levels joined in the company's head office in Mumbai as Head Of Marketing and Sales Training. At that time the name of the Company was Ciba Geigy Limited and took retirement from the Company at the age of 58 in 1994 and Joined Panacea Biotic Ltd as Advisor Consultant and worked with them till June 2012.
Talk on Pharma Industry by Sachin Itkar
EXPERT LECTURE ON
"Pharma Industry" was organized at Institute of Pharmacy (Diploma) on 24th September, 2016.
Total number of students present: 172
Speaker Profile
Mr. Itkar is a graduate pharmacist and a postgraduate with distinction, in management studies. He has undergone executive development programmes in leadership & strategic planning in India & abroad in renowned business schools. Recently he is been awarded with M.Phil degree in Intellectual Property Management & MSc in Healthcare & Hospital Administration by Global University.
In a short spanning industrial career of ten years he has many accolades and achievements to his credit. Apart from being successful in corporate sector he is also actively involved in social, political and education activities and is working on advisory boards, governing councils of quiet a few institutes from these sectors. He actively writes articles on social and education issues and concerns.
He works closely with AUSIB (Alliance for US-India Business) which is a premier organization headquartered in Washington USA, working on improving bilateral business between two countries as Senior Advisor – India and facilitates their work in India. He is actively engaged in research on subjects like IPR, developmental economics and inclusive growth. He has served as a member on IPR committee formed by Indian Drugs Manufacturers Association (IDMA).
He was instrumental in organizing first Indo – US Education Conclave in Pune, India in December 2011 wherein 25 state legislators from United States, 28 US Universities & over 300 Indian Universities/Institutes participated. This was jointly organized by AUSIB (Alliance for US India Business), SLLF (State Legislative Leaders Foundation) & Dr D Y Patil University, Pune. He was the convener of this unique education conclave.
He has delivered presentations & was a key note speaker in various forums represented by industry, regulatory, university departments & educational institutes on topics related to WTO (World Trade Organization), IPR (Intellectual Property Rights), Drug regulations, Clinical Trials Management and Issues & Concerns of Pharmaceutical Industry at national & international conferences/symposia.
He is a recipient of the 'Young Achievers Award' for the year 2006 instituted by University of Pune (Management Department), special appreciation award 'Maharashtra – 50' in youth category for contribution in socio-education activities & prestigious National brotherhood Award for the year 2010.
He has authored four books, on 'Forensic Pharmacy' on 'Pharmaceutical Management' on 'Drug Regulatory Affairs' and on 'Essentials of Clinical Research' which have received wide acclaim from the industry & academia. He has also published articles on varied topics of importance like Intellectual Property Rights, Pharma Business Scenario, Emerging Opportunities for Indian Pharmacos etc. in reputed journals.
He holds five patents to his credit in the area of Pharmaceutical Technology.
He is a guest faculty to post graduate and faculty developments programmes in Pharmacy, healthcare, Management in number of institutions, universities in India & abroad.
He is actively associated with the field of Healthcare and is presently working as a Director of PALASH Healthcare Systems Pvt. Ltd. which is a leading company in healthcare informatics and having associations with global players like Microsoft & IMS HEALTH.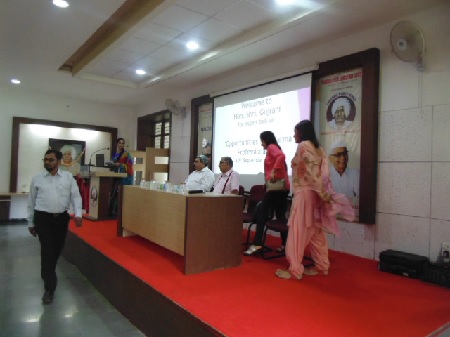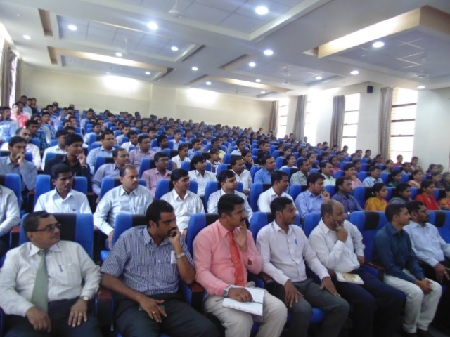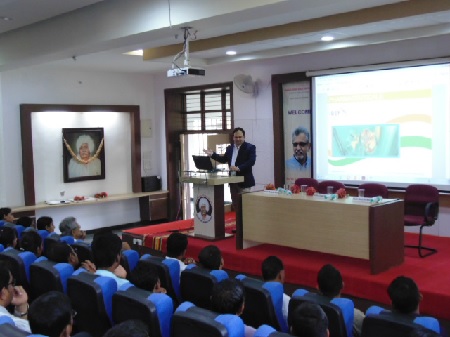 Vanmahotsav celebrations
Vanmahotsav was celebrated on 01st July,2016. Total 150 Saplings were planted in the premises of Pravara Rural Education Society's Institute of Pharmacy.