About Us
BALANCED EDUCATION
Pravara Central Public School (PCPS) came into being in 2008 with 12 teachers educating 300 students. In a short span of a decade, we have grown to 36 teachers and 729 students. PCPS is affiliated to the Central Board of Secondary Education (CBSE) and follows the National Council of Education Research and Training (NCERT) syllabus.
Reputed as being one of the best residential and day schools in the area, PCPS focuses on complete student development through student centred learning, cooperative learning, and interactive classrooms for digital learning; co-curricular program to impart life skills; and sports for building fitness and sportsman spirit.
PCPS students have scaled the heights in scholarship examinations, sports, academics, co-curricular activities, and scouts and guides. We remain committed to the vision of our great founder of delivering best urban standard education in rural areas!
Principal's Message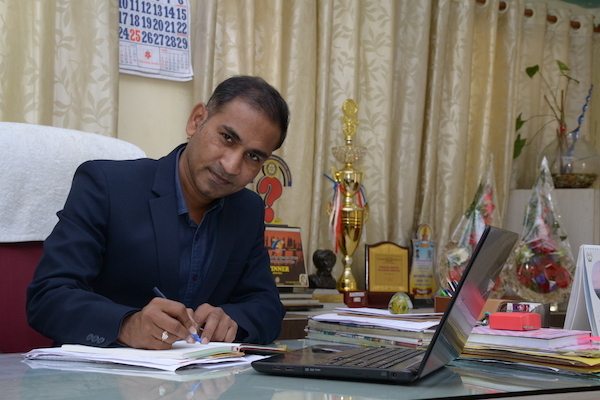 Mr. Sushil Shinde
Principal, Pravara Central Public School, Pravaranagar
Dear Students/Parents/Alumni,
Today with the change in environment, the awareness of the student community has increased manifold. The mind of the child, entering school, is no more empty, as could be said a few years back. We now need to focus on making their lives more meaningful, by giving them the confidence they need to face the challenges that they would come across in life.
Pravara Central Public School, offers multifarious activities which give them the experiences needed, for their all-round growth. The nuances of the experiences that they would get in this institution, would be remembered and cherished by them for years to come.
No dream is too big or too small. They learn, not to give up. That success comes with sheer perseverance, and grit. In school they need to value, team work, problem solving, so also empathy. This is achieved by the teachers, who are their mentors, and who teach, by setting subject centric activities from time to time. The teachers thus have an uphill task of making them successful in life, not only by settling into professions of their choice, but by making them responsible and accountable citizens of the country, even in the face of adversity.
All this could never be possible without the unwavering support of the parents, who have always stood by us and understood our difficulties.
This has been possible due to the encouragement offered by the management, and the continuous guidance of our Executive Chairman. I express my sincere gratitude to them for all their unstinted support.
Our Vision
To enable prosperity and empower rural masses by providing high quality education comparable to the best in urban areas.
Our Mission
To provide a broad based, holistic education to the children with a commitment to excellence in all fields and prepare them to meet the challenges presented by a national and global environment.
Student Co-curricular Achievements
Class 7 and 8 students performed brilliantly at the District Level Scouts and Guides Camp Ahmednagar
Second Prize for Girls March Pass and Tent Decoration
Third Prize for Boys March Pass
Individual Prizes in Drawing and Essay Competitions
Student Sports Achievements