About Institute
Strong Research, Potent Innovation
DVVP Polytechnic Loni channelizes the inherent innovator in rural areas into a creative engineer of the 21st Century.
Padmashri Dr. Vitthalrao Vikhe Patil Institute of Technology and Engineering (Polytechnic), Pravaranagar (Loni) was established in August 1981. It is one of the first of its kind established on No Grant Basis in the State of Maharashtra. The necessity to establish a technical institution in the rural area was felt long back by the great visionary Late Padmashri Dr. Vitthalrao Vikhe Patil. He was of the firm opinion that it is essential to provide higher educational facilities to the rural youths because they are not in a position to compete with their urban counterparts in the race to secure admission in technical institutions due to lack of proper facilities and guidelines.
Ever since, the Pravara Rural Education Society established in the year 1964, striving to bring the education to the door steps of the rural masses. The Pravara Rural Education Society lays special emphasis on the education of women as well. Late Padmashri had realized that unless the women folk of the rural area are properly educated, real progress of the rural area is not possible. Under the dynamic leadership of the Chairman of Pravara Rural Education Society, Hon'ble Shri. Radhakrishna Vikhe Patil, Leader of opposition, Legislative Assembly Maharashtra State, the Pravara Rural Education Society has become one of the prominent institutions in rural area providing educational facilities in almost all faculty.
The education in general and technical education in particular is a vital component of Human Resources Development which has dynamism to change the quality of life in rural area. The institute has therefore played a very significant role in imparting technical education at middle level, particularly to the rural youths. Many of these young engineers have become entrepreneurs and have created employment opportunities in the rural area, thereby restricting the flow of rural youths to urban areas to some extent.
This polytechnic is consistently training the youth to make them employable or to become self-employed person. In addition to running formal diploma courses, we take care of overall development of the students by way of training them on soft-skill, industrial training , industrial visits, expert lecturers & value addition courses etc. Our institute is taking an active part in the overall development of the rural region in its humble way.
Pravara Rural Education Society has been awarded as the Best Educational Institution by Govt. of Maharashtra in 2003 and certified by ISO 9001-2000 organization in 2007, and "Dr.A.P.J.Abdul Kalam innovation in governance" award-2016, (Excellent Education Institute) by Indo-US foundation, New Delhi, in 2016.
Chairman's Message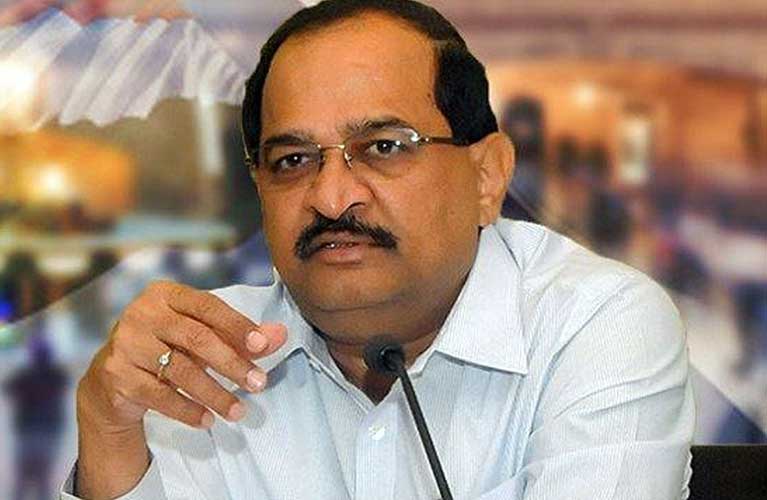 Honourable Namdar Shri. Radhakrishna E. Vikhe Patil
Former Minister of Housing, Govt. of Maharashtra.
Chairman,Pravara Rural Education Society, Loni
Padmashri Dr. Vitthalrao Vikhe Patil Institute Of Technology and Engineering (Polytechnic), a pioneer institute providing technical education at the door steps of the students from the rural area established in the year 1981 at Loni. It is the first private unaided institution in the state of Maharashtra with excellent academic and infrastructural facilities. Since it's inception, more than 9000 students have been trained in various trades and are well conversant with the latest technical knowhow.
This institute is a part of the India's one of the best educational hubs which is known by 'Pravara' where in at present more than 40000 students are studying from UKG to PhD. 'Pravara' has the special identity because of the first co-operative sugar factory not only in India but in entire Asia which was established by great visionary Padmashri Dr. Vitthalrao Vikhe Patil a humble farmer by birth. The students are honest, disciplined, hard working and I am confident that the requirements of industries would be fulfilled by them..It gives me great pleasure to welcome the Human Resource Managers of various Industries to our polytechnic campus for fruitful interaction that will contribute towards the further progress of the institute as well as students.
Vision and Mission
Our Vision
To develop skilled technicians for the empowerment of rural society and ever growing Industrial needs.
Our Mission
To impart quality technical education by adopting a holistic approach.
To develop excellence by encouraging creative thinking and problem solving.
To induce sensitivity towards society and environment.
To enhance career opportunities for students through higher education, industry and entrepreneurship.

Goal
To Make global level education facilities available at the doorstep at rural India.
To become a leading technical institute for skill and value added education.
Reach to us
Padmashri Dr. Vitthalrao Vikhe Patil Institute of Technology & Engineering (Polytechnic), Pravaranagar.
Address:
A/P- Loni Bk. Tal- Rahata, Dist- Ahmednagar Pin- 413736
Principal - Dr.V.R.Rathi.
Phone - 02422-273484
Office – 02422-273456, 272151, 9423787412.
Admission Co-ordinator - Prof. A. A. Nibe
Moblie - 9527441567
Helpline No – 9209092099
Name & Designation
Email
Telephone
You can contact for
Dr.V.R.Rathi, Principal.
principal.polyloni@pravara.in ppl_pravarapoly@yahoo.com
02422-273484 9423787412
Only in case of emergency for any type of work.
Prof. N.M. Garad, Vice Principal.
namdeo.garad@pravara.in
9890844774
For Administrative work.
Prof.R.S.Kakade, Public Relation Officer.
pro.poly@pravara.in
9422905222
PRO.
Shri.Kusinath Umbarkar,Registrar.
registrar.poly@pravara.in
kushinath.umbarkar@pravara.in
9881537616
For official work.
Prof.N.M.Garad, Rector boys hostel
namdeo.garad@pravara.in
9881921043
For issues related to boys hostel.
Prof.R.V.Laware, FY Co-ordinator
ramnath.laware@pravara.in
9881921043
For FY Academics
Prof.M.R.Dhawale, Rector girls hostel
mandakini.dhawale@pravara.in
9172299549
For issues related to girls hostel.
Prof. R.B. Nimbalkar, TPO.
rajendra.nimbalkar@pravara.in
tpc.poly@pravara.in
9226887113
For Training and placement.

Prof.B.P.kale

Prof.C.R.Ghogare

Alumni Co-ordinator

subhash.tambe@pravara.in
macchindra.shelke@pravara.in
poly.alc@pravara.in

9881330539

8766575725

For Alumni association.

Head of Departments:

Prof.E.R.Ghogare, Automobile Engg.
hodauto.poly@pravara.in
eknath.ghogare@pravara.in
9881238250
All matters related to Department.
Prof .N.M.Garad, Chemical Engg.
hodchemical.poly@pravara.in
namdeo.garad@pravara.in
9890884774
-do-
Prof.S.S.Bhosale, Computer Tech. & IT
hodcomputer.poly@pravara.in
9657409806
-do-
Prof.V.R.Lawande, Mechanical Engg. Ist Shift
vishalkumar.lawande@pravra.in
9226735448
-do-
Prof.S.K.Gorde, Civil Engg.
hodcivil.poly@pravara.in
sandip.gorde@pravara.in
9404977474
-do-
Prof.S.B. Lavhate, Mechatonics, E&TC Engg
somnath.lavhate@pravara.in
hodetc.poly@pravara.in
9226887113
-do-
Prof.N.K.Bawake, IDD
hodidd.poly@pravara.in
nikitakbawake@gmail.com
8888773767
-do-
Prof.A.B.Anap
sports.poly@pravara.in
avinash.anap@pravara.in
9960514310
Sport related communications
Prof.D.P.Antre, Library.
librarian.poly@pravara.in
sanjay.jadhav@pravara.in
9657639255
-do-
Shri.Tambe D.U., Store Incharge.
–
9145487817
Store