About Pravara
Where professionalism meets human values.
The Pravara Story . . .
Pravara Rural Education Society (PRES) was set up to utilize education for nation building, integrated rural development and women empowerment. Creating versatile and socially responsible professional leaders for holistic and sustainable development is the cornerstone of our belief system. PRES' commitment to excellence has won numerous awards and accolades even as alumni adds feathers to our proud cap.
Debt, starvation and inflation had ravaged farmers around Loni in the slowdown following the Second World War. The tough times got a tough man going. Convinced of the power of unity, Padmashri Dr. Vitthalrao Vikhe Patil braved innumerable obstacles to establish Asia's first cooperative sugar factory in 1950. Even the poor donated. Soon, the plant created prosperity for hitherto debt-ridden farmers!
A shrewd visionary, he realized financial upliftment was not enough. Having faced acute shortage of well-educated manpower when setting up the factory, he knew only quality education would truly and completely set people free. Once again, he took the plunge, convincing people on the merits of education by visiting their homes personally. And once again, people placed their faith and funds in him!
From humble beginnings - the Pravara Public School started with 27 students and a handful of teachers in 1964 - PRES has expanded into 102 institutes spread across Loni, Sinnar, and Ahmednagar. A 2,500+ strong faculty nurtures over 42,000 students, the next generation of the country from KG to PG to Ph.D.
Our story takes another pioneering turn in 1981. Industry had run into skilled manpower scarcity while unemployment confronted rural youth who were put off by the long waiting period till graduation after 10th standard. But government diploma colleges only offered limited seats. It was then that late Padmabhushan Balasaheb Vikhe Patil established Maharashtra's first private diploma engineering college. The rest is history!
Location
Loni, Ahmednagar, Maharashtra
Established
1964
Students
42000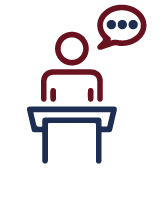 Faculty
3000+
Leadership
Mr. Radhakrishna Vikhe Patil