Alumni
With PRES Alumni dispersed far and wide across numerous designations in public and private sectors, there is hardly a place untouched by us.
Pravara Rural Education Society's (PRES') alumni are a 1.4+ lakh strong global network that has made its presence felt in 700 global cities. Through commendable performance at 1675 designations in multiple industries, they are carrying our impeccable reputation to farthest corners of the planet.
Pravara Alumni Relations Cell was formed with the express objective of establishing synergy between alumni, the institution, and present students through an ecosystem that fosters rich and meaningful dialogue between all the three.
Milestone
Pravara Alumni at a glance
AGNI AWARD FOR EXCELLENCE IN SELF RELIANCE
Mr. Jitendra Jadhav received the award on 23 Sept. 2015 from the Defence Minister for his team's contribution to the development of the armament system of indigenous Light Combat Aircraft (LCA) Tejas. LCA Tejas significantly upgrades our defence capabilities while also saving precious foreign exchange through reduced import dependence.
Best Project Consultants Of The Year
Achievement of Our alumni Mr Anil Hinge Civil Engineering 1993 Batch 'Icon of Spaces' Award from Business Excellence Research Group, Singapore as "Best Project Consultants Of The Year"
Pravara Alumni At NASA
Pankaj Patil (Alumni Computer Engg. Pravara Rural Engineering College 2003 Batch )Accelerate NASA Technologies to Market.
BE 15-16 Batch for Pompeii Technologies
34 students of BE (Computer, Electronics ,Information Technology, Mechanical Engineering, E&Tc, Instumentation &control Engineering )15-16 Batch for Pompeii Technologies.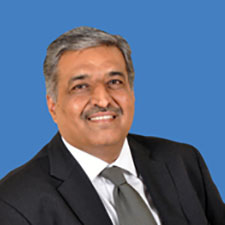 Mr. Jitendra Jadhav
Director, National Aerospace laboratories, Bangaluru
Pravara Rural Engineering College, Loni
(Electronics 1986 Batch)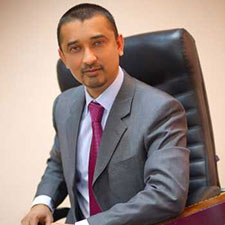 Mr. Prasad Bhamre
Advisor, President of Kazakhstan, Kazakhstan
Pravara Rural Engineering College, Loni
(Industrial 1989 Batch)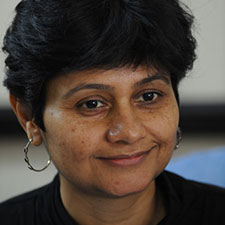 Ms. Suman Nalwa
DCP, Delhi, IPS, Delhi
Pravara Rural Engineering College, Loni
(Electronics 1990 Batch)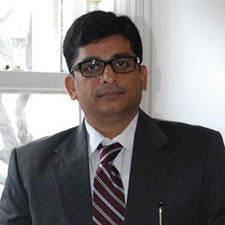 Mr. Bhargava Gorty
Director-Data Protection & System security, Columbia University, New York
Pravara Rural Engineering College, Loni
(Civil 1991 Batch)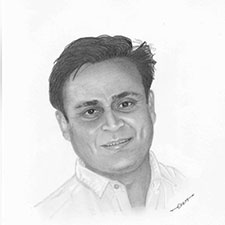 Mr. Gorav Aggarwal
Ambassador, Foreign Investment & NRI affairs, Govt of Haryana, Canada
Pravara Rural Engineering College, Loni
(Electronics 1990 Batch)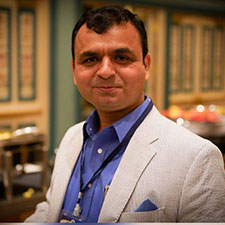 Mr. Vitthal Jangale
Sr.database Manager, Client Network Services, Washington
P.Dr.VV.Patil Inst. of Tech. & Engg. (Polytechnic), Pravaranagar
(Mechanical 1999 Batch)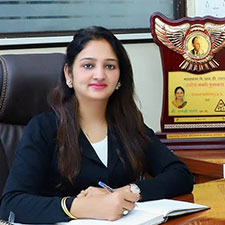 Ms. Rajashri Gagare
Secretary General-Women, Maharashtra State, National Human Rights Commission, Pune
P.Dr.VV.Patil Inst. of Tech. & Engg. (Polytechnic), Pravaranagar
(Instrumentation 1996 Batch)
Gupta Sandeep Dashrath
National Spokesperson-Food & Health, VP-Geltec Pvt Ltd, Mumbai
Pravara Rural College of Pharmacy (Degree), Loni
(1996 Batch)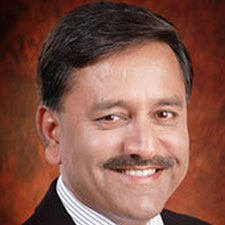 Mansingh Balasaheb Pawar
Managing Director, Ratnaprabha Motors, Aurangabad
Pravara Public School
(1980 Batch)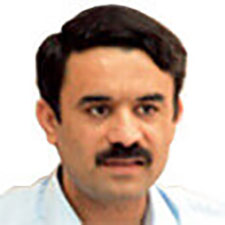 Kareer Nitin Nandkishor
PRINCIPAL SECRETARY(COMMISSIONER), URBAN DEVELOPMENT DEPT., Govt. Of Maharashtra, Mumbai
Pravara Public School
(1981 Batch)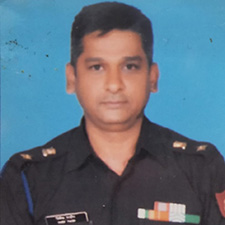 Padir Vivek Shankarrao
Lt.Col, Indian Army
Pravara Public School
(1992 Batch)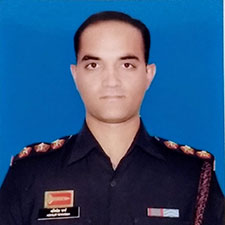 Abhijeet Sharma
Captain, Indian Air Force, Nashik
PVP Sainik School
(2007 Batch)
Haridas Bhogade
Senior Member of Technical staff(SMTS), Verizon, Florida
Viladghat College of Engineering
(E & TC 1994 Batch)
Col.Alok Jain
Colonel, Indian Army
Viladghat College of Engineering
(E & TC 1993 Batch)
Sunil Mirajkar
General Manager - Formulation & Development, Sun Pharmaceutical Industries Ltd., Vadodara
Dr.V.V.P.F's College of Pharmacy, Vilad Ghat , Ahmednagar
(1998 Batch)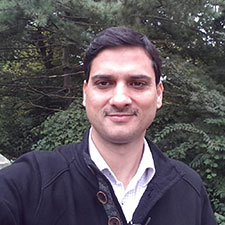 Audith Madan Sopori
Dy. GM, IBM INDIA PVT LTD
IBMRD, Ahmednagar
(MBA 1994 Batch)
Quick Links
Alumni Assist