Department of English
The English Department is operational since the establishment of the college i.e the year 1971. Initially English was taught as a compulsory subject for first year B.A., B.Com and BSc courses. English as a special subject was introduced in the year 1976. The post-graduate course i.e M.A. English was introduced in 1994. Various steps have been taken to develop the infrastructural facilities of the department. The department runs a vocational course Functional English to increase the employability of the students. This course is operational since 1994.
The department has a well-equipped Soft Skill Training Centre having 35 Lingua Phone machines. In addition, there are 21 computers for developing communication skills of the students. The departmental library is well equipped with reference books and it subscribes to 05 journals related to language, literature and ELT. The courses like Communication Skills in English and Preparation for Competitive Examination are taught under the restructuring programme. The department offers Special Guidance in English for weak students. It also offers a Career Oriented Course in Spoken English. The department runs Remedial and Bridge courses. At present there are five teachers in the department, who are actively engaged in research activities and consultancy, apart from the regular teaching activities.
Highlights of Department
Organized Seminars, Conferences, Workshops at National and State Levels
Completed two Minor Research Projects under UGC
Communication Skills in English and Preparation for Competitive Examination are taught under Restructuring Programme
UGC's Career Oriented Course in Spoken English
Vocational Course (Functional English)at UG level
Well-equipped Soft Skill Training Centre
Remedial and Bridge Courses
Special Guidance in English for weak students
Skill Development Programme in Soft Skill for Base Line Staff
Personality Development Programme
Faculty Profile
| NAME OF TEACHER | DESIGNATION | QUALIFICATIONS | EMAIL | CONTACT NO. |
| --- | --- | --- | --- | --- |
| Mr. Bhandari N. D. | Head and Associate Professor | M.A.,B.Ed. | nandkumar3438@gmail.com | 9922592847 |
| Mrs. Dhimate S. S. | Assistant Professor | M.A,SET,Pursuing Ph.D | sangitadhimate@gmail.com | 9850142546 |
| Dr.Dagwale P.R. | Assistant Professor | M.A.,SET MPhil,PGCTE,PhD. | prasaddagwale2@gmail.com | 8329425044 |
| Mr. Khade V. A. | Assistant Professor | M.A,NET.Pursuing Ph.D. | vijaykhade.khade@gmail.com | 9762648993 |
| Mrs.Phatangare S.B. | Assistant Professor | M.A.,B.Ed., M.Phil,Pursuing Ph.D. | smita.phatangare@gmail.com | 8007991503 |
Programme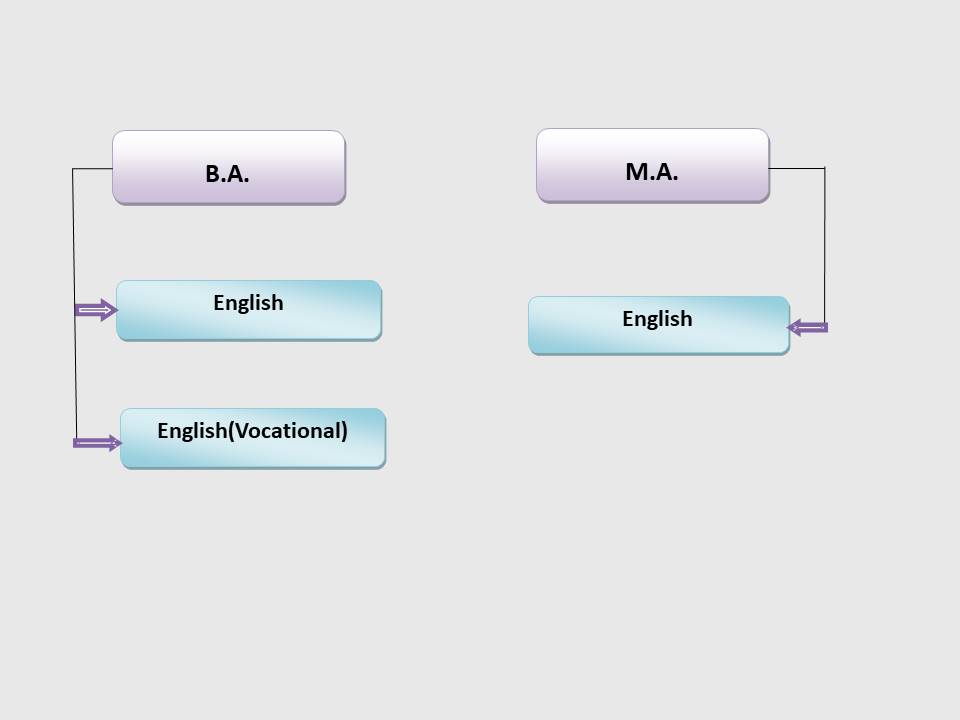 Major/Minor Research Projects
| Name of Principal Investigator | Name of the Research Project | Name of Funding Agency | Amount/ Fund Received (Rs.) | Remarks if Any |
| --- | --- | --- | --- | --- |
| N.D.Bhandari | A Qualitative Evaluation of the Project Work Incorporated in the Post Graduate Curriculum of English of Pune University | UGC | 90,000/- | Completed 2012-14 |
| P. R. Dagwale | A Critical Study of Dilip Chitre s Says Tuka | UGC | 60,000/- | Completed 2012-14 |
| V. A. Khade | Thematic Study Of Mahesh Dattani s Plays | B.C.U.D. University of Pune | 55,000/- | Completed 2010- 12 |
Achievements
| Name of the Student | Name of the Award | Date | Level |
| --- | --- | --- | --- |
| Kishor Ramdas Shelke | Passed the SET Exam | 22.06.2013 | State |
| Shekhar Bhausaheb Bramhane | Passed the SET Exam | 07.09.2016 | State |
| Sunanda Ramdas Pachore | Passed the NET Exam | 25.07.2014 | National |
| Rahul Dadasaheb Tupe | Volleyball | 16 to 17.10.2017 | University |
| Sushmita Sanjay Gawali | Participated in NCC Camp, Mangalore. | 12 to 23.12.2017 | National |
Events
| Event | Level | Funding Agency | Duration |
| --- | --- | --- | --- |
| Language as a Tool of Communication | National | BCUD, S.P Pune University | 19 to 21 Sept.2013 |