Department of Chemistry
Department of Chemistry was established in 1971 for imparting knowledge in chemical sciences at under graduate level. Keeping abreast with the National Policy of education the department introduced project based learning- Analytical chemistry as a C component course under restructuring programme in 1983. The department has pride of designing the curriculum for MSc Analytical Chemistry and is Pioneer to run this course since 1987 in Savitribai Phule Pune University.
Later on two more courses Viz Organic Chemistry and Drug Chemistry were introduced for Post Graduate in 1991 and 2005 respectively. The department has nine spacious and well equipped laboratories for conducting under graduate and postgraduate practical courses. The department also has two research laboratories and a separate computer laboratory with free internet access. The department expresses its gratitude to DST for providing a grant of Rs. 42 lacks under FIST programme and UGC for providing Rs. 15 lacks for augmenting the infrastructure facilities in the laboratories. The strength of our department is reflected by research and placement activities. Recognition of the department by Savitribai Phule Pune University as a research centre has motivated, staff and students to pursue research work in the emerging fields of chemistry related to co-ordination chemistry, separation science, organic synthesis methods, etc. The success of research work carried out in the department is due to availability of sophisticated instruments like Atomic Absorption Spectrometer (AAS), High Performance Liquid Chromatography (HPLC), FT-IR, Gas Chromatograph (GC) and Ultraviolet-Visible Spectrometer. In the last five years more than 63 research papers have been published by our staff in the journal of national and international repute. Nine minor and one major research projects funded by UGC and Savitribai Phule Pune University are completed. Not limiting to only teaching and research activities the department as a service to society conducts campus interviews. It is significant to note that more than 80% of the students have secured employment in R&D, Q.C. & Q.A. in several pharmaceutical industries like Macleods, Lupin, Calyx, Harmann, Gharda, etc. The activities of our department are focused on achieving the mission of producing successful chemists, entrepreneurs and professionals with academic knowledge and skills for contributing to the current scientific demand of the society.
Faculty Profile
| Name of Faculty | Designation | Qualification | Email | Contact No. |
| --- | --- | --- | --- | --- |
| Dr. Pandhare G.R. | Head and Associate Professor | M. Sc., Ph.D. | pandharegr@rediffmail.com | 9822556591 |
| Mr. Thorat D.G. | Head , Vice-Principal & Associate Professor | M. Sc., DHE. | dgthorat@gmail.com | 9422747274 |
| Dr. Pandit S.S. | Assistant Professor | M.Sc., SET, B.Ed., Ph.D | akankshapandit2002@yahoo.com | 9766959195 |
| Dr. Aher H.R. | Assistant Professor | M.Sc., Ph.D. | h_aher@yahoo.com | 7588169582 |
| Dr. Uphade B.K. | Assistant Professor | M.Sc., SET, M.Phil., Ph.D | bk_uphade@rediffmail.com | 9422741036 |
| Mr. Kadam K.R. | Assistant Professor | M.Sc., B.Ed., SET, NET | kailasshkadam@gmail.com | 8668370458 |
| Mr. Waghmare A.S. | Assistant Professor | M.Sc., B.Ed., SET, NET | amitwaghmare2007@yahoo.co.in | 9850518810 |
| Dr. Gadhave A.G. | Assistant Professor | M. Sc., SET, Ph.D. | anilgadhave@gmail.com | 9922827545 |
| Dr. Murade V.D. | Assistant Professor | M. Sc., SET, NET, Ph. D | vaishali.hase66@gmail.com | 9834847126 |
| Mr. Gavit A. R. | Assistant Professor | M. Sc., B.Ed., NET | gavit.ashvin@gmail.com | 8108136182 |
| Miss. Vikhe A.S. | Assistant Professor | M. Sc., B.Ed. | vikhe8anjali@gmail.com | 9673206996 |
| Mr. Gadhave S.R. | Assistant Professor | M. Sc. | srgdrug95@gmail.com | 9657337806 |
| Mr. Lokhande S.S. | Assistant Professor | M. Sc., SET, NET | sachindrug.lokhande@gmail.com | 9960494365 |
| Dr. Gaikar R.B. | Assistant Professor | M. Sc., B.Ed., M.Phil, Ph.D | rajugaikar@gmail.com | 9975714382 |
| Aher R.M. | Assistant Professor | M. Sc., B.Ed. | aherrahul829@gmail.com | 9975002272 |
| Nibe P.S. | Assistant Professor | M.Sc | poojanibe@gmail.com | 9767424235 |
| Vikhe D.V. | Assistant Professor | M.Sc | deepalivikhe1302@gmail.com | 8928311155 |
| Miss. Chitalkar K. K. | Assistant Professor | M.Sc | kamalchitalkar46@gmail.com | 9545194875 |
| Wani G. K. | Assistant Professor | M.Sc | wanigk8605@gmail.com | 8605471910 |
| Miss. Musmade S. A. | Assistant Professor | M.Sc | musmadeshobha6@gmail.com | 9657255880 |
| Miss. Ghogare P. D. | Assistant Professor | M.Sc | pghogare449@gmail.com | 9561332220 |
| Miss. Mundhe S. B. | Assistant Professor | M.Sc | shitalmundhe2@gmail.com | 9763227806 |
| Miss. Bhalerao S. G. | Assistant Professor | M.Sc | bshraddha857@gmail.com | 7744967512 |
| Miss. Patel S. M. | Assistant Professor | M.Sc | sumaiyyapatel216@gmail.com | 9657480655 |
Programme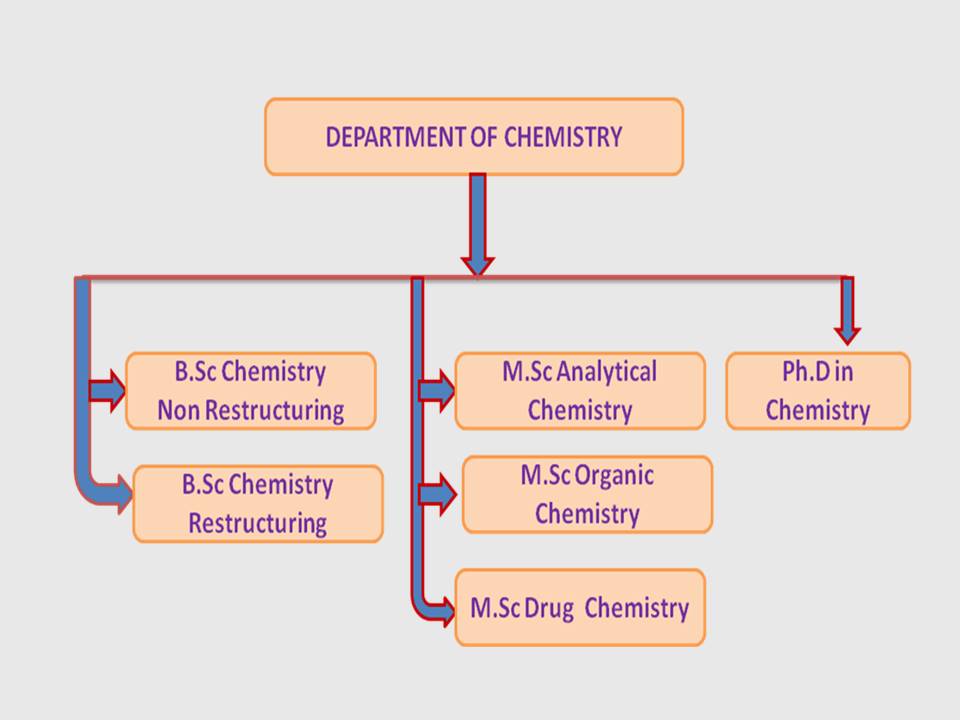 Major/Minor Research Projects
| Name of Principal Investigator | Title of the Project | Funding Agency | Duration | Amount (In Rs) |
| --- | --- | --- | --- | --- |
| Dr. S. R. Kuchekar | Extraction, separation and spectrophotometric determination of doped elements with o-methyl phenyl thiourea | UGC, New Delhi | 2013-2017 | 7,44,000/- |
| Dr. A. G. Gadhave | Design, Synthesis and Antitubercular Evaluation of Some Novel Chromones, Pyrazoles and Pyrimidine Derivatives | BCUD, SPPU, Pune | 2015-2017 | 1,65,000/- |
| Dr. S.S. Pandit | Applications of Guanidine and its salts in Organic Synthesis | BCUD, SPPU, Pune | 2015-2017 | 2,2,0000/- |
| Dr. S.S. Pandit | Applications of Biocatalyst and enzymes in Organic Synthesis | UGC, New Delhi (WRO) | 2014-2016 | 3,40,000/- |
| Dr. H. R. Aher | Solvent extraction and spectrophotometric determination of transition group elements using 2-9(2(1-thiophene -2- yl) hydrazinyl) benzoic acid. | BCUD, SPPU, Pune | 2015-2017 | 2,30,000/- |
| Gholap S. S | Synthesis of Some β-Carboline as Potential Anti-tubercular Agents | UGC, New Delhi | 2014-2016 | 4,60,000/- |
| Kadam K R | Synthesis, Cheracterization of nano sized solid supported transition metal particles as an environmentally friendly catalysts for organic synthesis | BCUD, SPPU, Pune | 2015-2017 | 2,20,000/- |
| Dr. B. K. Uphade | Synthesis, characterization and application of lead sulphide nanomaterial | U.G.C, New Delhi | 2012-2014 | 1,80,000/- |
| Dr. B. K. Uphade | Synthesis, characterization and application of cadmium oxide nanomaterial | BCUD, University of Pune | 2012-2014 | 2,00,000/- |
| Dr. B. K. Uphade | Synthesis, Characterization of Fe doped CaO nanoparticles and its Catalytic Applications | BCUD, SPPU, Pune | 2016-2018 | 1,90,000/- |
| Mr. A. S. Waghmare | MCRs Based Synthesis of Bioactive Heterocycles as a Green Approach | BCUD, University of Pune | 2012-2014 | 1,70,000/- |
| Thorat D G | Study of heavy metal distribution in sediments of river Godavari in and around nashik city | UGC | 2014-2016 | 2,40,000/- |
Achievements
Faculty Awards
| Name of the Teacher | Name of the Award | Level |
| --- | --- | --- |
| Dr Gholap S S | Best Programme Officer NSS by SPPU, Pune | University |
| Dr. Kuchekar S. R. | Selected and Joined as Principal Home Science & BCA College, Pravaranagar | - |
Students Awards
| Name of the Student | Name of the Award | Level |
| --- | --- | --- |
| Mr. Sadaphal Vikas Ashokrao | Secured 4th rank in SPPU merit list of B Sc Chemistry-2013 | University |
| Miss. Khan Nagma | Secured 1st rank in SPPU merit list of M. Sc Drug Chemistry | University |
| Miss. Reshma Sayyad | Participated in RD Parade held in New Delhi 26th Jan 2016 | University |
| Miss. Kharde Harshal S | Received Best Poster Presentation Award in PRECision-2018 | State |
| Mr. Bhalerao Macchindra S (Alumni) | Secured 3rd position in Social Innovation Award-2017 | National |
Events
| Event | Level | Funding Agency | Date |
| --- | --- | --- | --- |
| Emerging Trends in Chemical Sciences | National | UGC, WRO Pune | 20-21st Jan. 2017 |
| Emerging Trends in Chemical Sciences | National | BCUD, S.P. Pune University, Pune | 21-22nd Jan. 2015 |
| Advances and Innovations in Chemical Sciences | National | BCUD, S.P. Pune University, Pune | 01-02nd Mar.2013 |