Department of Biotechnology
Department of Biotechnology
The Department of Biotechnology was established in 2004. It offers three years B.Sc. Biotechnology Course and two years M.Sc. Biotechnology course designed by Savitribai Phule Pune University. Biotechnology is a multi-disciplinary branch of science, which offers various job opportunities for the students in the upcoming years. The Department at the level of masters is highly competitive and enjoys significant demand in Pharmaceutical, Biomedical and Agro based industries. The intake capacity of the department for graduation course is 45 students. In 2008, it was further expanded with post graduate level with 24 students intake capacity.
This department since its inception emphasizes on appointing and inculcating meritorious faculty in various specialized branches in Biotechnology. The faculty members are excellent academics and research oriented.Currently, it has 05 faculty members in which 01 has qualified SET exam and 02 has qualified NET exam. Department has its credit a major project on Star College Scheme of about 77 lakh sanctioned by Department of Biotechnology, Government of India in the year 2010-13 and 60 publications in prestigious national and international journals with good impact factor. Department has organized two workshops on Molecular Biology and Biotechnology Reunion alumni meet in 2012-13 & 2015-16.
Department has separate Biochemistry, Molecular Biology, Plant and Animal Tissue Culture, Microbiology, Bioscience and Bioinformatics laboratories with broadband internet facility. Departmental library has 32 reference books and 968 e-books as well as 80 project reports database. Department is well equipped with sophisticated instruments such as PCR, Gradient PCR, Gel Documentation, CO2 Incubator, Florescent & Inverted Microscope, UV-Visible Spectrophotometer, ELISA Reader, Lyophilizer, Orbital Incubator Shaker, Flame Photometer, the required instruments needed for conducting regular practical as well as research work. Use of ICT facilities, LCDs, models, charts, Educational DVDs is regularly carried out to enhance understanding of subject.
Department provides hands on training for specialized / sophisticated instruments, Bioinformatics softwares, educational kits to the students. This helps in improving the experimental skill & instrument handling capability of the students.
Department encourages curiosity & confidence among the students by conducting workshops and seminars and also by organizing group discussions, students seminars & Educational tours. On a social aspect department organizes environmental awareness camp. Department is also in consultancy and extension services like novel biofertilizer and pesticides formulations.
Department has committed faculty with stability & good team spirit with good field experience. Staff member Prof. Ms. P. R. Pawar Short listed for Avishkar Regional Research competition for State level in 2014 organized by SPPU, Pune. Dr.S.D.Gaikwad got first prize for Oral presentation in National Conference organized by Department of Botany in December 2016. The staff members have published their research papers in UGC approved research journals, presented posters in International, National and University level Seminars, conferences and workshops during last five years. Among the students, 10 students qualified CSIR-UGC NET, 02 students qualified DBT JRF and 10 students qualified GATE. Mr. Gandhi Bhushan P. securing All India Rank First in GATE 2015, Miss. Thete P. P. represented college in the State level science exhibition organized by Balbhim A. S. & C. College, Beed in 2015. Mr. Bhalerao S. H. participated in Combined Annual Training Camp 57 Maharashtra BN NCC, Ahmednagar in 2016 while Mr. Mahadik M. C. won first prize in Intercollegiate Basketball Tournament organized by University Board of Sports, SPPU Pune, as well as first prize in Basketball Tournament organized by PRES, Pravaranagar in Pravara Krida Mahotsava-15 in 2015. Students of UG & PG participated in State, National as well as International Conferences, Seminars & workshop.
Faculty Profile
| Name of Faculty | Designation | Qualification | Email | Contact No. |
| --- | --- | --- | --- | --- |
| Mr. Kakad S.L. | Assistant Professor | M.Sc. Biochemistry, MBA | subhashchandrakakad@gmail.com | 9421982732 |
| Mr. Lodha R.K. | Assistant Professor | M.Sc. Biotechnology, SET, GATE | rahulklodha@gmail.com | 8208391923 |
| Mr. Tambe S.H. | Assistant Professor | M.Sc. Biotechnology, NET(JRF) | harshadtambe11@gmail.com | 8698732649 |
| Mr. Wagh M.S. | Assistant Professor | M.Sc. Biotechnology, NET | mswagh6492@gmail.com | 8766484615 |
| Mr.Naik R.S. | Assistant Professor | M.Sc. Biotechnology | naik.ravishankar02@gmail.com | 9096608781 |
| Miss. Bhalke S.B. | Assistant Professor | M.Sc. Medical Biotechnology | waruleshital11@gmail.com | 9175300992 |
Programme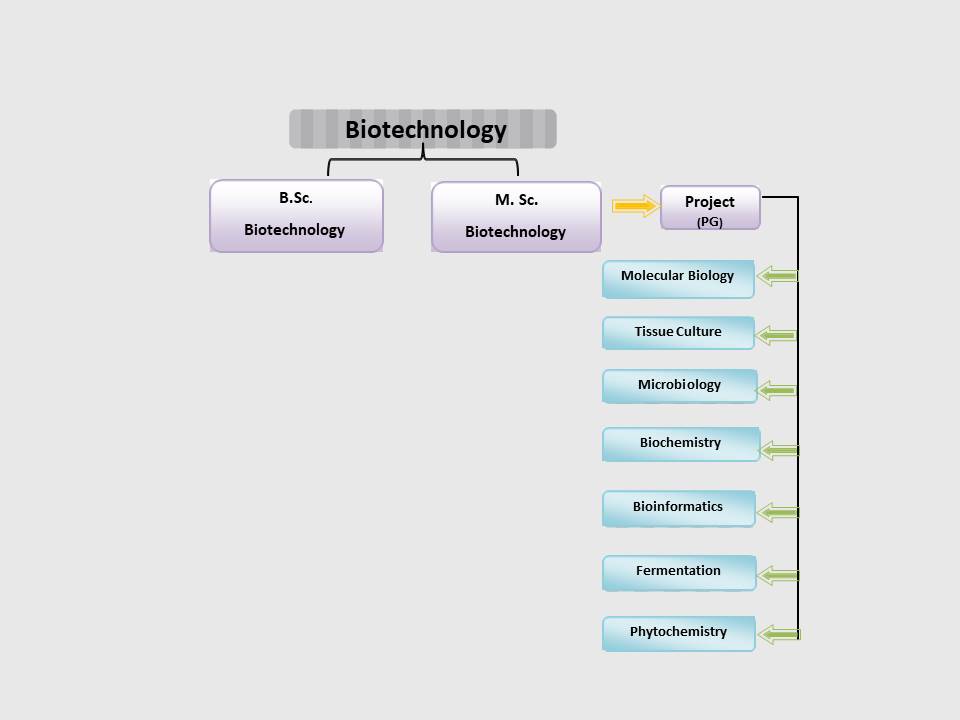 Achievements
Faculty Awards
| Name of the Faculty | Name of the Award | Level |
| --- | --- | --- |
| Miss Pawar Pooja R. | Short listed for Avishkar Regional Research Competition for State level | University |
| Mr. Gaikwad Sagar D. | First prize in oral presentation in National Conference on Current Trends in Bio-Sciences, Medicinal Plants and their Scientific Validation and Novel Applications | Inter College |
Student Awards
| Name of the Student | Name of the Award | Level |
| --- | --- | --- |
| Mr. Bhalerao S. H. | Participant in Combined Annual Training Camp | University |
| Mr. Mahadik M. C. | 1st prize in Intercollegiate Basketball Tournament | University Board of Sports, SPPU, Pune |
| Miss Thete P. P. | Presented college to state level science exhibition | Inter College |
Achievements in exams by Students
| Name of the Student | Year | SET, NET, GATE, DBT |
| --- | --- | --- |
| Shendge Anil Khushalrao | 2014-15 | NET, GATE |
| Gandhi Bhushan Pramod | 2014-15 | NET, GATE |
| Wagh Mahesh Subhash | 2015-16 | NET |
| Tambe Harshad Sanjay | 2016-17 | NET |
| Harode Vijay Sadashivrao | 2016-17 | NET |
| Malawade Ruchi Rajendra | 2016-17 | NET, GATE |
| Ajit Ramesh Sawant | 2017-18 | NET, DBT (JRF) |
| Harode Vijay Sadashivrao | 2017-18 | NET, GATE |
Events
2012-13
| Event | Class | Subject | Guest Faculty | Date |
| --- | --- | --- | --- | --- |
| Special lectures | B.Sc. & M.Sc. Biotechnology, M.Sc. Botany | Value addition to waste microbial biomass | Dr. B. P. Kapadnis | 26/9/2012 |
| Special lectures | B.Sc. & M.Sc. Biotechnology, M.Sc. Botany | Membrane Biochemistry & Protein Targeting | Dr. K. M. Kodam | 26/9/2012 |
| Special lectures | B.Sc. & M.Sc. Biotechnology, M.Sc. Botany | Areas of Plant Sciences for career development | Dr. D. S. Mukadam | 27/9/2012 |
2013-14
| Event | Class | Subject | Guest Faculty | Date |
| --- | --- | --- | --- | --- |
| Special lectures | B.Sc. & M.Sc. Biotechnology, M.Sc. Botany | Bioinformatics | Prof. A. W. Wani | 23/12/2013 |
2014-15
| Event | Class | Subject | Guest Faculty | Date |
| --- | --- | --- | --- | --- |
| Special lectures | B.Sc. & M.Sc. Biotechnology, M.Sc. Botany | Modern Techniques for Analysis of Secondary Metabolites | Prof. R. H. Autade | 12/01/2015 |
| Special lectures | B.Sc. & M.Sc. Biotechnology, M.Sc. Botany, Mathematics, Zoology, Chemistry, Environment | Research Methodology & Publications and Core Concepts | Dr. Ravindra W. Gaikwad | 18/01/2015 |
2015-16
| Event | Class | Subject | Guest Faculty | Date |
| --- | --- | --- | --- | --- |
| Special lectures | B.Sc. & M.Sc. Biotechnology | Bioinformatics Awareness Drive in Maharashtra | Mr. Sameer Chaudhary | 21/10/2015 |
| Special lectures | B.Sc. & M.Sc. Biotechnology | Metabolic Engineering | Dr. Raksha Bawankar | 12/01/2016 |
| Special lectures | B.Sc. & M.Sc. Biotechnology All Staff Members of college | Introduction to Research Methodology | Dr. Subir Mozumdar | 15/02/2016 |
2016-17
| Event | Class | Subject | Guest Faculty | Date |
| --- | --- | --- | --- | --- |
| Special lectures | B.Sc. Biotechnology | Application of Plant Tissue Culture | Dr. A. M. Bhosale | 10/08/2016 |
2017-18
| Event | Class | Subject | Guest Faculty | Date |
| --- | --- | --- | --- | --- |
| Special lectures | B.Sc. & M.Sc. Biotechnology | DNA Markers & Its Application | Prof. A. W. Wani | 12/12/2017 |