RECENT ACHIEVEMENTS
Sr. No.
Name
Achievement
Defence Forces
01.
Cadet Rohit Patil
Pilot Officer Air Force
02
Cadet RishirajPanwar
Lieutenant Army/td>
03
Cadet Nikhil Kulat
Selected for OTA Army
04
Cadet Ajinkya Binnar.
Joined IMA Army
05
Cadet Omkar Lohote
Final Merit list NDA Army
06
Cadet Siddhant Bidkar
Selected in SSB NDA
07
Cadet Mandhar Pimple.
Going for SSB NDA
08
Cadet Vipul Pandey
Passed written Exam NDA, Joined Navy
09
Cadet Aditya Kasar
Passed written Exam NDA
10
Cadet Aditya Kasar
Passed written Exam NDA
11
Cadet Karan Ugale
Passed written Exam NDA
12
Cadet Raj Karemore
Joined Navy
13
Cadet Ishwar Shirole.
Joined Navy
14
Cadet Akshay Rotkar.
Joined Navy
15
Cadet Vivek Khade.
Garud Commando
16
Cadet Purushottam More
Para Commando
17
Cadet Yash Plande.
Maratha Lt Infantry
18
Cadet Akshay Gangurde
Armd Corps
18
Cadet Saurabh Tripathi
Artillery
19
Cadet Saurabh Tripathi
Artillery
UPSC/MPSC/ Airline/ Merchant Navy
20
Cadet Vikas Palve.
UPSC Final Merit List
21
Cadet Praveen Gavane
UPSC Mains
22
Cadet Mangesh Jadhav
Capt Indian Airlines
23
Cadet Vishal Savant
Town Planner
24
Nikhil Raikar
RTO
25
Rohit Patil
Block Medical Officer
26
Mayur Gaware
Mantralay
27
Vishal Pansare
Merchant Navy
Col. Dr. Bharat Kumar, Commandant of PVP Sainik School has received prestigious "Indian Achievers Award 2020"ß
Col. Dr. Bharat Kumar, Commandant of PVP Sainik School has received prestigious "Indian Achievers Award 2020" in an online ceremony due to COVID 19 situation on 9th July 2020. The award has been conferred to him for his Excellence in Education in recognition of his Professional Achievements and inspiring Social Contribution in the fields of Academics for his contribution in the fields of Education, Development of Value based leadership and Social Service.
PVP Sainik School Arouses International Curiosity
A delegation of teachers from University of Worcester, UK visited the Pd. Dr. Vitthalrao Vikhe Patil Sainik School Loni on 06 Aug 19 to study the system of grooming of cadets into officers of Armed Forces and other prominent professions. They were highly impressed with the facilities, curriculum adopted and methods of grooming.
The delegation of teachers Miss Elli and Miss Sharlette from University of Worcester UK also interacted with the cadets of Sainik School. During their visit they were briefed about the functioning, facilities, curriculum and grooming methods by the Commandant Col. Dr. Bharat Kumar and Principal Mr. Sudhir More. Mr. Rajesh Maghade introduced the guest and escorted them to the various departments, Labs, and activity centers. They acquired information about various activities undertaken by Sainik School by performing the same with cadets.
A special visit was arranged to Dr. APJ Abdul Kalam Science Center, where they were given information about different sections, various scientific models and equipment by Mr. D. P. Anarase and Mr. Sudam Tupe.
As per them, It was areally wonderful experience for them Cadets of Sainik School also enjoyed the interaction.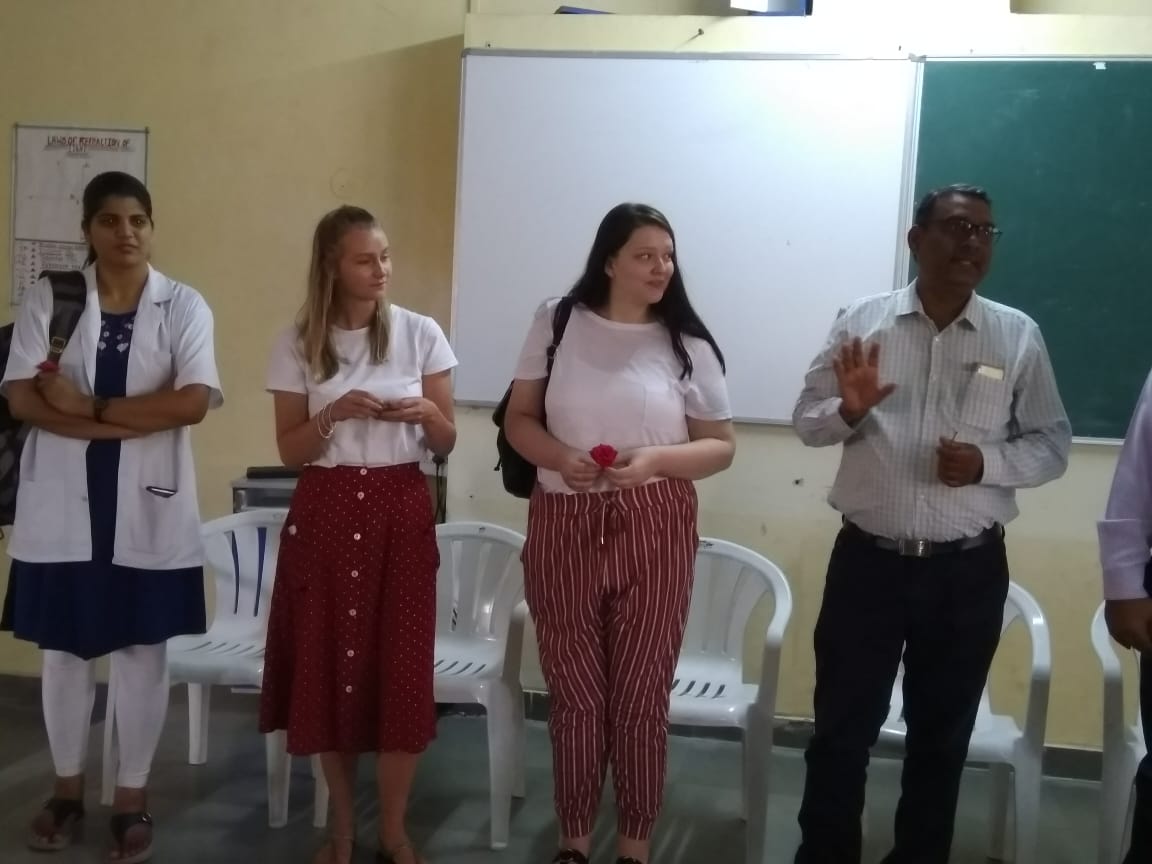 Cadet Omkar Lohote of PVP Sainik School cleared SSB (NDA)
Jay Hind!!! Sucess is the result of perfection, hard work, learning from failure, loyalty and persistence. One more feather added to the glory of Pd. Dr. Vitthalrao Vikhe Patil Sainik School Loni, Cadet Omkar Lohote has cleared SSB (NDA) at Bengaluru. Guidance,motivation and support from the School and hard work of the Cadet, perseverance and single minded focus on his goal paid off as he realised his dream. He is being Congratulated by Hon. Namdar and (MLA) Sh Radha Krishna Vikhe Patil (Chairman, PRES), Hon. MP Sujay Dada Vikhe Patil for his grand success, they also wished him for his bright future. Hon. Commandant Col. Dr. Bharat Kumar, Hon. Mrs. Jyoti Kaushik Ma'am, Hon. Principal Mr. Rajesh Maghade , NDA coordinator Mr Isak Pathan and subject experts of NDA Coaching Team of PVP Sainik School, Loni are dedicated towards guiding the cadets and helping them in achieving their aim.
Thank you.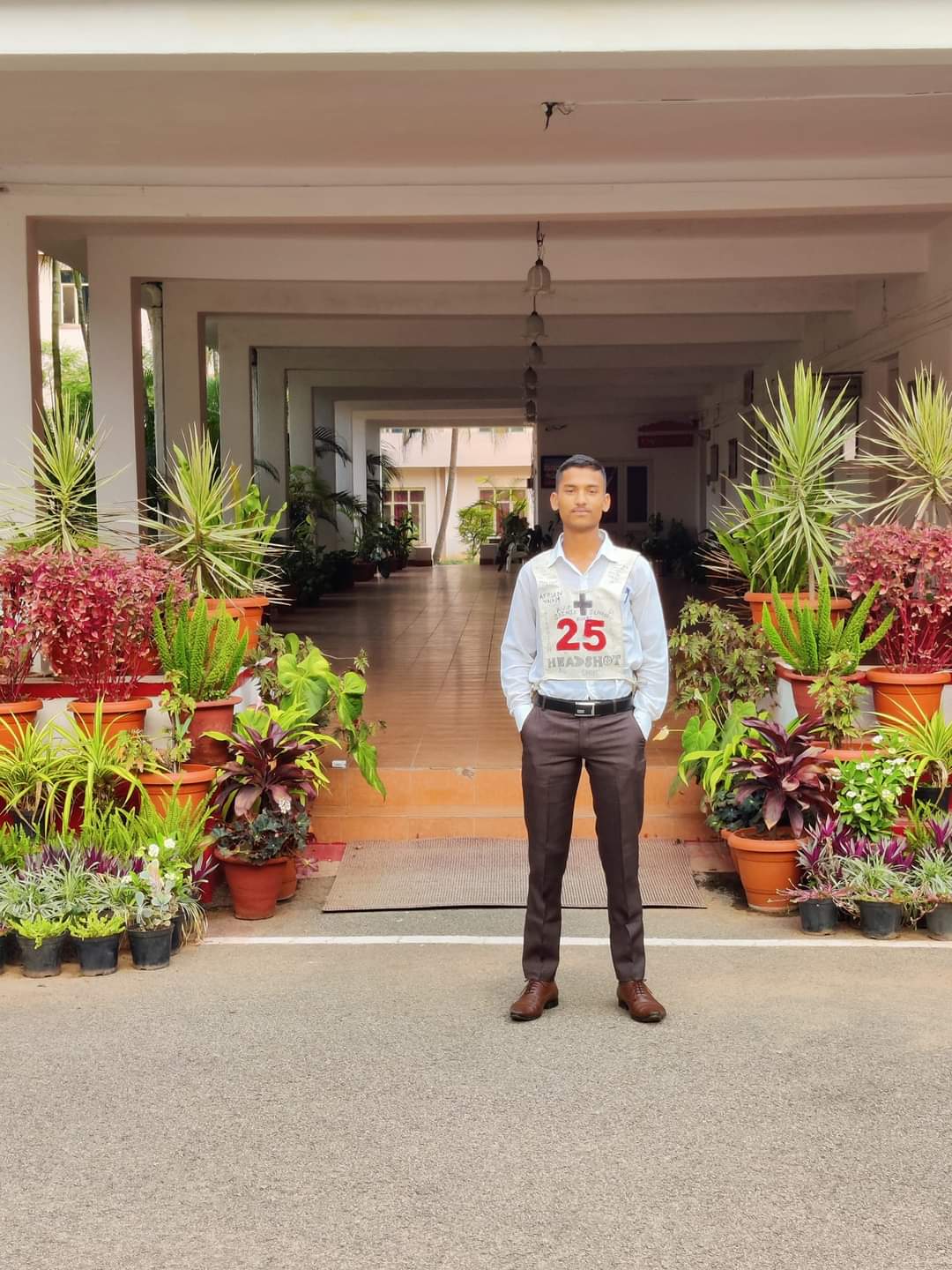 "Our Pride , Cadet Nikhil Kulat Promoted to final term in Officer's Training Academy "
He will become an Officer in Army in Nov 21.
We wish him grand success during his training and career in Army.
Commandant , Principal and Team PVP Sainik School Loni , Dist Ahmednagar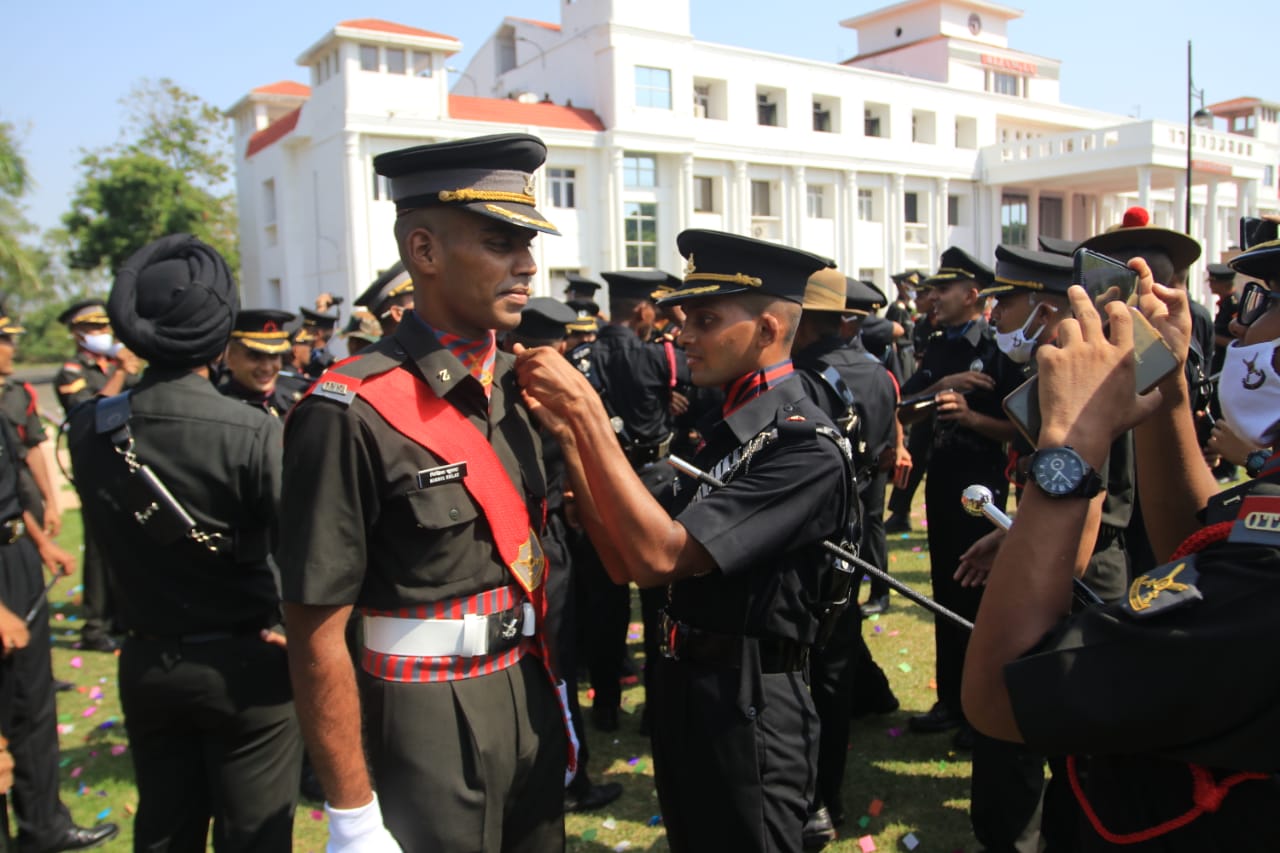 Jay Hind!!!
"Desire is the starting point of all achievement, not a hope, not a wish, but a keen pulsating desire which transcends everything."
Cadet Sushil Puri of PVP Sainik School Loni secured 1st Position in GK Olympiad Exam in Ahmednagar District . He secured 18th position in the state rank of Maharashtra and Goa. He also secured 49th position in western zone and he is 98th in International rank.
Sushil is studying in 9th class and a one of the very bright students of Sainik School. He is well known in the campus for his sincerity and leadership skills. Sushil showcased how well PVP Sainik School grooming and developing talents to make them future leaders.
He is guided by the Commandant Col. Dr. Bharat Kumar, Mrs. Jyoti Kaushik Ma'am, Principal Mr. R.S. Maghade. He also got a very valuable guidance of all the Teaching staff of Sainik School.
Hon. MLA Radhakrinaji Vikhe Patil, Hon. MP Sujaydada Vikhe Patil congratulated him for his grand success and wished him best for his bright future.
Dear Candidate
PVP Sainik School and SPI Loni (20 Km from Shirdi) Dist Ahmednagar offers next best option to Sainik School Satara from. 5 th to 12 the class and SPI for 11th class students to prepare for NDA, Technical entries into armed forces at Officers level, merchant Navy, Engineering and other fields of Science and leadership.
Vsits to NDA, defence establishments, motivational lectures, lectures and workshops by Armed Forces Officers and Army camp are organised. SSB Coaching by Commandant and another Ex interviewing officer who has 6 yrs of expertise of SSB in Army Selection Centre.
The performance has been best among Maharastra Government aided Sainik Schools and has been rated as best in Maharastra by Google, the only School with full five star rating. Search for PVP Sainik School Loni.
A young boy with dreams finds himself transforming into a leader.
Next Admission tests for classes 5th to 9th and 11th standards is planned on 16 Feb 20.
Candidates who have passed SPI written exam will be exempted written test and can appear directly for the interview.
You can visit School Links and Commandant's profiles through links given below.
Best is to visit School on any working day to get first hand information.
With Best wishes
Col(Dr) Bharat Kumar
Commandant
PVP Sainik School Loni
Contact nos
Commandant: 9423787409
Principal: 9423787405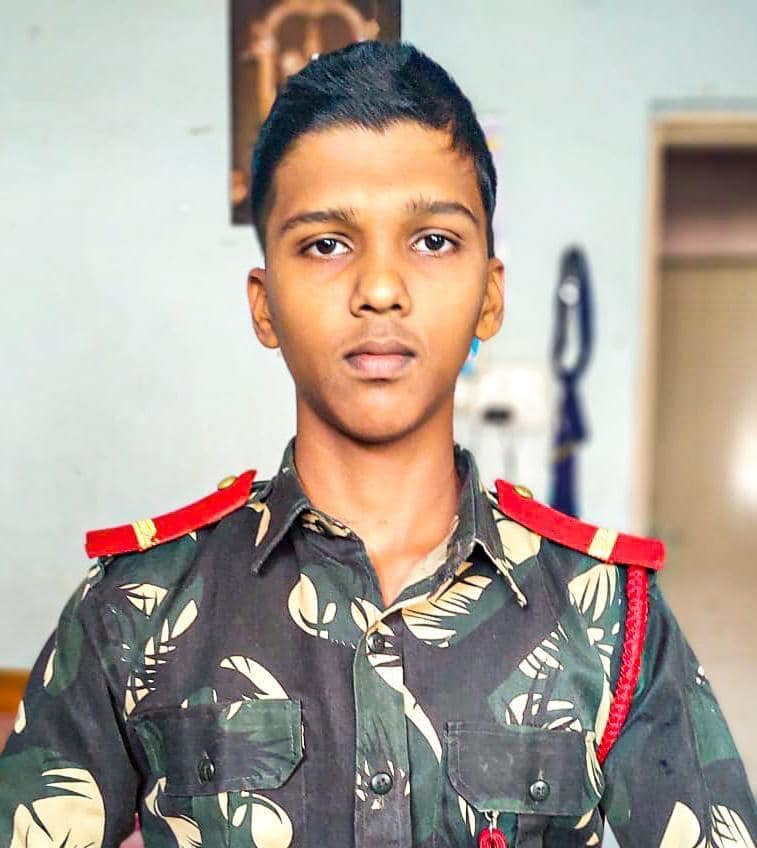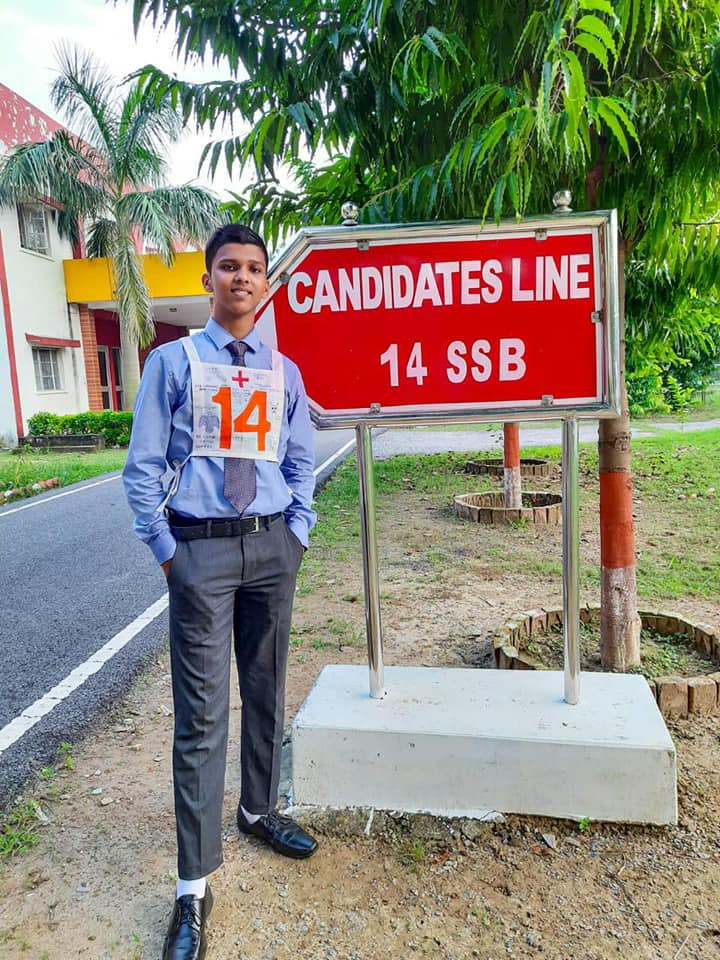 Continuing with a series of Successes following closely on the heels of Success of Ex Cadet Vikas Palwe by making in the final merit list of UPSC 2020 Exam,*Cdt. Siddhant Bidkar of PVP Sainik School has cleared SSB on 26 Sep 21.
Jay Hind!!!
"Self belief and hard work will always earn you success."
One more golden feather has been added in the crown of PVP Sainik School Loni as it's Cdt. Sidhant Bidkar has cleared his SSB interview for National Defence Academy. It is really a great achievement for him and a proud moment for us and his Parents. Motivation and Guidance by School and his hard work and perseverance paid off and now he can proudly serve The Indian Armed Forces. He appeared for Services Selection Board interview at Allahabad and has been selected by the board recognizing his excellent performance, officer like qualities and outstanding personality.
Siddhant has been fully focused on his goal and he was guided and prepared by the excellent team of mentors under the able guidance of Hon. Commandant Col. Dr. Bharat Kumar, Principal Mr. R.S. Maghade, NDA Coordinator Mr. Isak Pathan and all the NDA coaching staff.
He was congratulated by the Honourable Chairman Namdar Shri Radhakrishna Vikhe Patil, Former ZP President Hon. Mrs. Shalini Tai Vikhe Patil, Hon. MP Shri Sujaydada Vikhe Patil for his exceptional achievement and they wish him 'All the Best' for his bright future. We all are really proud of Cdt. Siddhant Bidkar. He is a role Model for his juniors who are working hard following his footsteps. Thank you.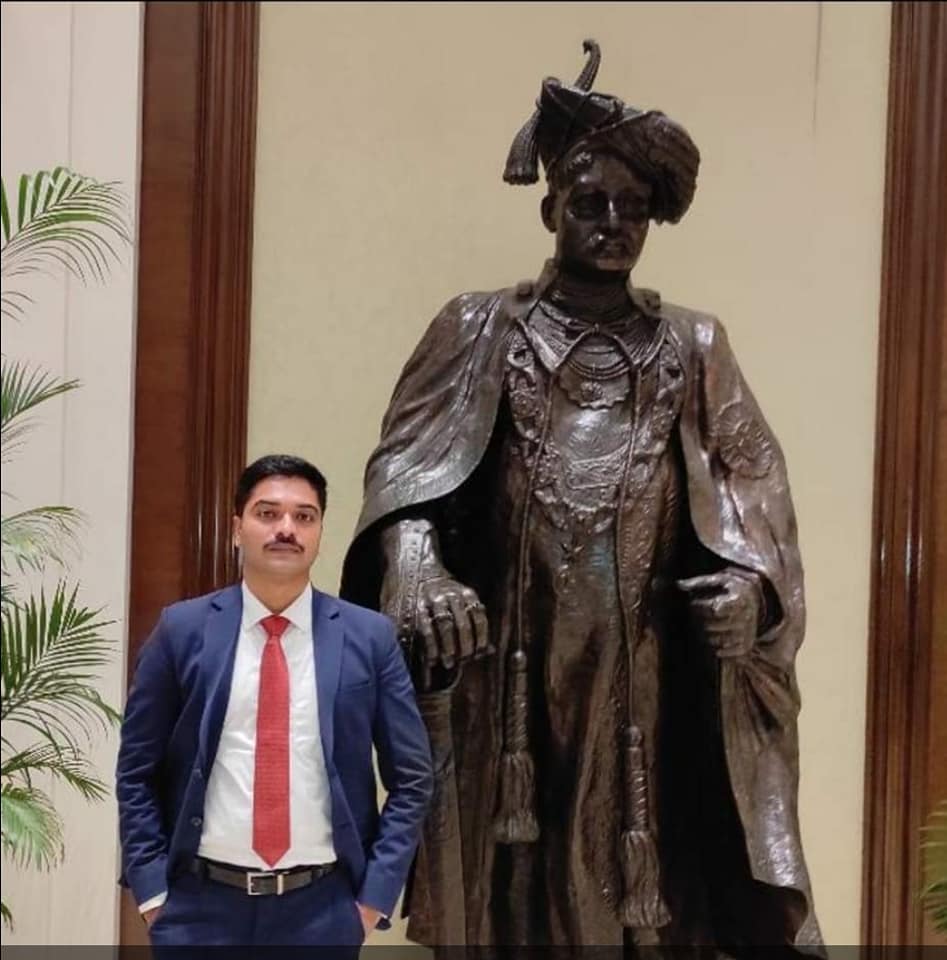 Cdt Vikas Palwe Is in the Merit list of UPSC
Jay Hind!!!
"Going one more round, when you don't think you can, That's what makes all the difference."
Happy to share with you all that Ex Cdt Vikas Balasaheb Palwe, of PVP Sainik School Loni has secured a place in the merit list of UPSC. He has added a golden feather in the cap of Pd. Dr. Vitthalrao Vikhe Patil Sainik School Loni, a School known for it's tradition of transforming cadets into the future leaders which has shaped and molded the lives of many. Our cadets are serving in the various fields nationally and internationally making us feel proud of their achievements.
Our Hon. Chairman ,Namdar Shree Radhakrishna Vikhe Patil, former ZP President Hon. Shalini Tai Vikhe Patil, Hon. MP Shree Sujay dada Vikhe Patil congratulated Cdt Vikas Palwe for his distinguish achievement and wished him best for his future Endeavour's.
Hon. Commandant Col Dr Bharat Kumar said it's a result of hard work and dedication our cadets put in day in and out in their pursuit of Excellence. He also stated that the success of our Ex Cadet is an inspiration for our cadets to continue to bring laurels to the glory of PVP Sainik School.
Thank you!!!
Kite Making Activity held on Saturday 13-01-2018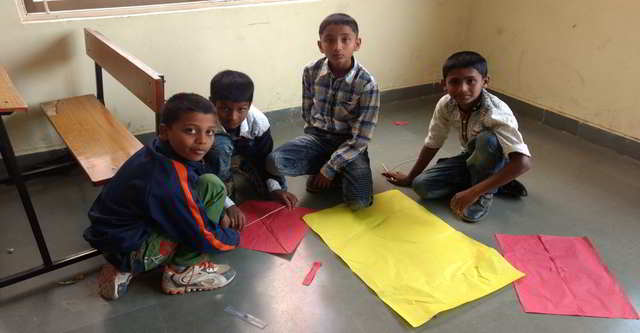 Celebrating Republican Day 26 Jan 2018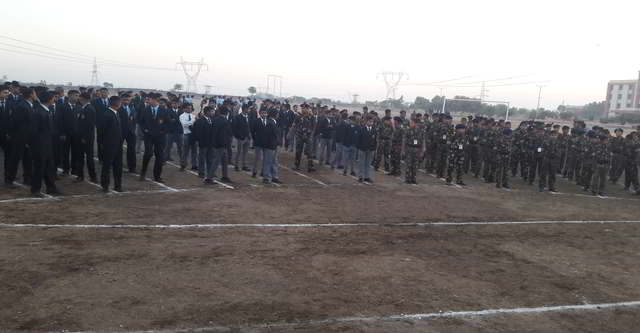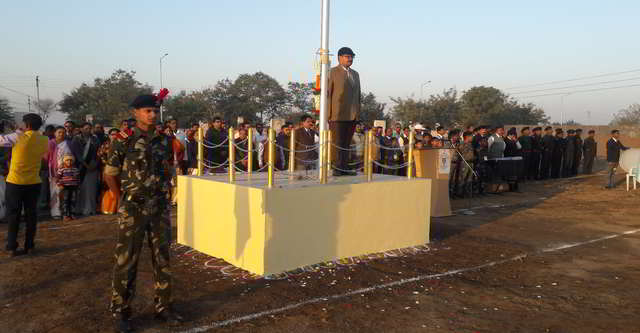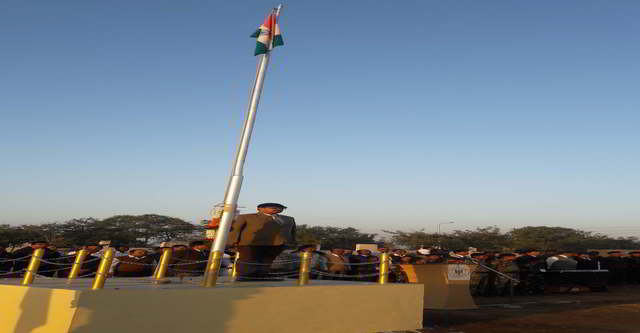 Celebrating Shivjayanti Utsav on 19th February 2018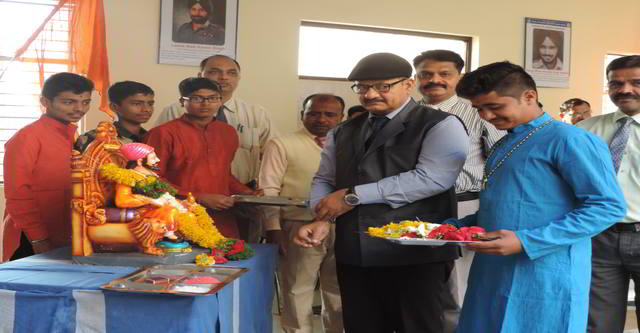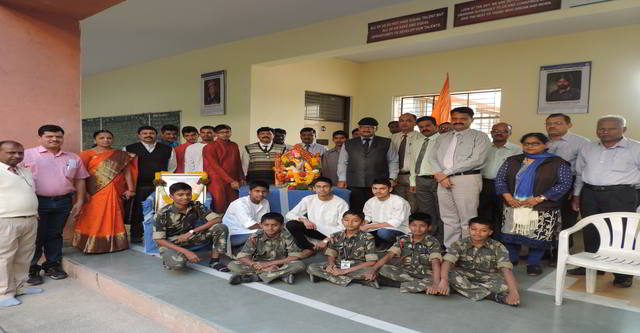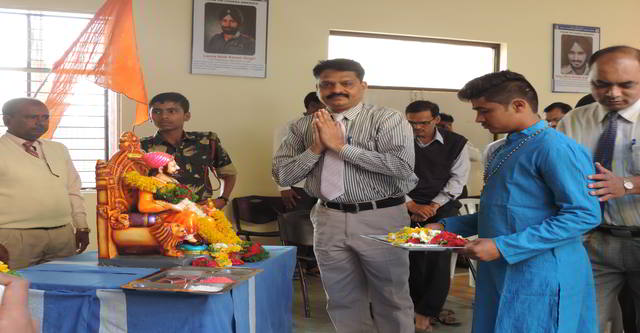 Mr. R. B. Dale - Recipient of Best Physical Trainer Award at District Level(Ahmednagar District) on 20th February 2018, award was delivered by Hon'ble Dr. Sujaydada Vikhe Patil.